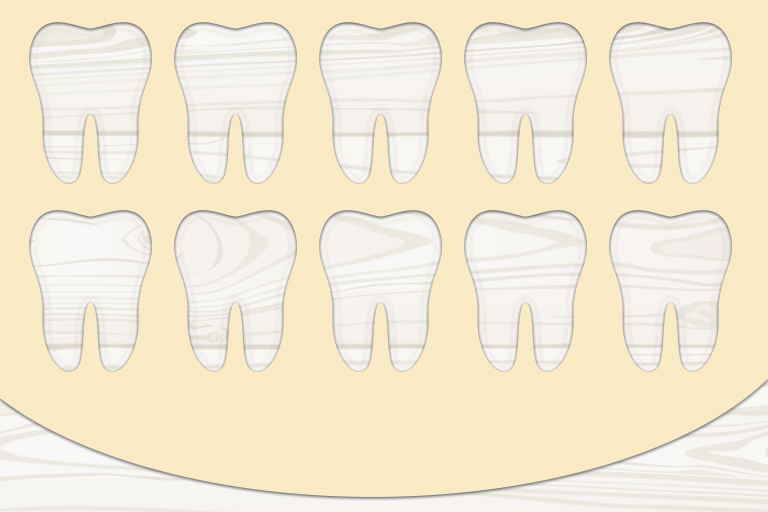 Think about what you spent to buy and/or build your dental practice. Remember the costs of things like the interior design, staffing, and equipment purchases? Don't forget to include what you spent on all those years of education!
Bottom line, you've invested a lot of money into your practice. It's your baby — your investment. You want it to shine and to set itself apart, but you know what? If you don't have a customized website, all that money you've put into your practice is wasted. Have faith, all hope is not lost!
Tell Me a Story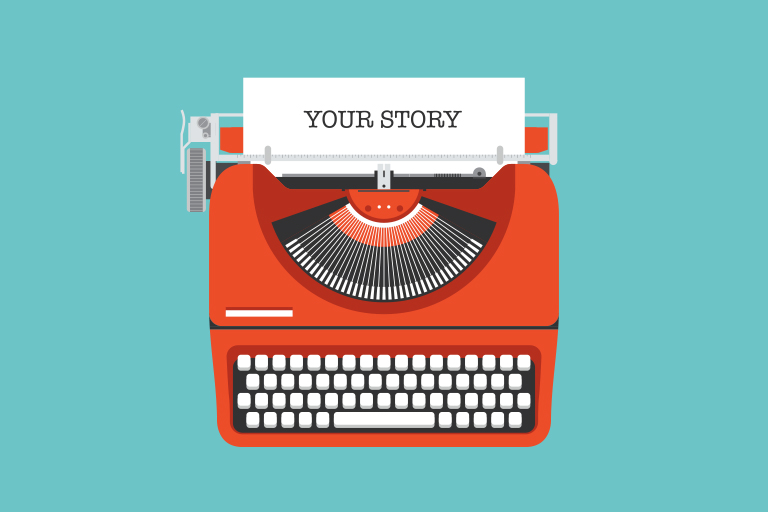 You've put a lot into your practice. You've worked hard to get where you are in life right now. You have a story, and that needs to be the driving fuel for your website. Now is the time to tell your story and customize this website you've put so much money into, for the purpose of your practice.
People look for a connection, someone they can relate to, when they are choosing a medical professional. Now, that doesn't necessarily have to be the chattiest person around, but when people are putting their trust in you to take care of them and their needs, they want a sense of familiarity. This is where your website can lay that groundwork. Tell people your story and spell out what makes you unique; this will help you stand out among the competition and pique peoples' interest. But, there's a catch – you have a finite window to tell that story.
According to a study by Nielsen, a webpage has 10 to 20 seconds to capture readers' attention before they hit the back button.
So, tell your story, but be concise! In an era of browsing, scanning and keyword spotting, you have to draw the reader in and keep them engaged.
Focus on Quality, Not Quantity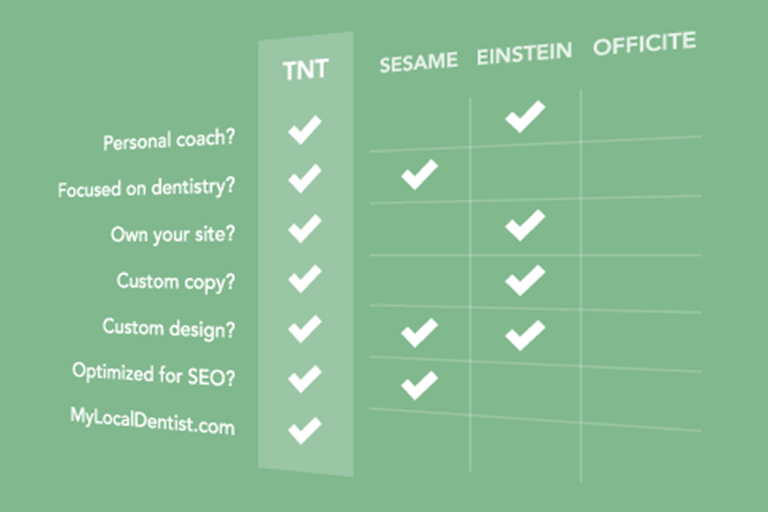 Now, if you are looking for a basic, cookie cutter site, you can work with companies like Sesame, Einstein, Officite, Business Promotion, and ProSites. They promise the moon and think they can get your business by showing off their number of clients. Those companies can take your information and churn out something in one of their simple templates, but you'll be missing that component that gets peoples' attention!
You can work with someone who will build you a customized marketing plan, tailored specifically for your needs! You can get custom content, website design, photos and videos, for a fraction of your marketing budget! When you can spend less and get more bang for your buck, everyone wins!
Believe it or not, you can get a custom website for around $200 a month, and with that, you're going to get something that isn't built in a template. Why spend more to get less? You can get a website that tells your story, all for less than what those big-box companies showcase.
TNT can help you shift your focus to quality, not quantity. We can take your narrative and infuse it throughout your website, so patients are getting to know you before they walk in the door.
Come and check us out at TNT Dental, and you'll see how we've helped countless dental practices' websites come alive. Are you boxed into a cookie cutter? Don't worry – we can help transform that template-designed website into something unique to you! Call us today!
---
About The Author
Tim Healy is one of the founders of TNT Dental, the #1 creator of custom websites and marketing strategies for dentists. Recognized as a leading expert in helping dental practices attract new patients, Tim has a true passion for teaching dentists the important "business stuff" they do not teach you in dental school. If there is anything Tim can do to help you, please do not hesitate to contact him directly at the office, (877) 317-4885, on his cell, (214) 680-1270, or via email at tim@tntdental.com. Of course, you can always visit www.TNTDental.com to learn more.