Dental Website Case Studies
Modern Designs, Effective Strategies...
More New Patients!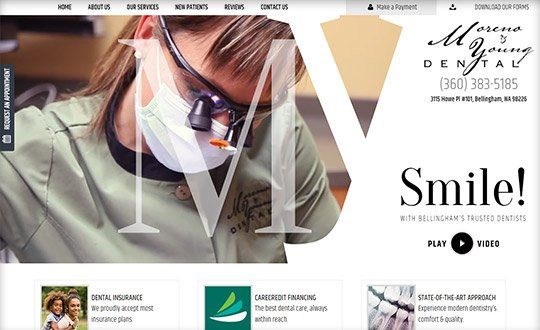 May 2018


Moreno & Young Dental

Dr. Ronald Moreno and Dr. John Young decided to rework their 2011 website in 2017. The results, to say the least, were dramatic. What a difference 6 years can make!

Discover how modern conversion tools, the integration of custom video and photographs, and cutting-edge design transformed not only how their site looked - but how many new patients their practice attracted.