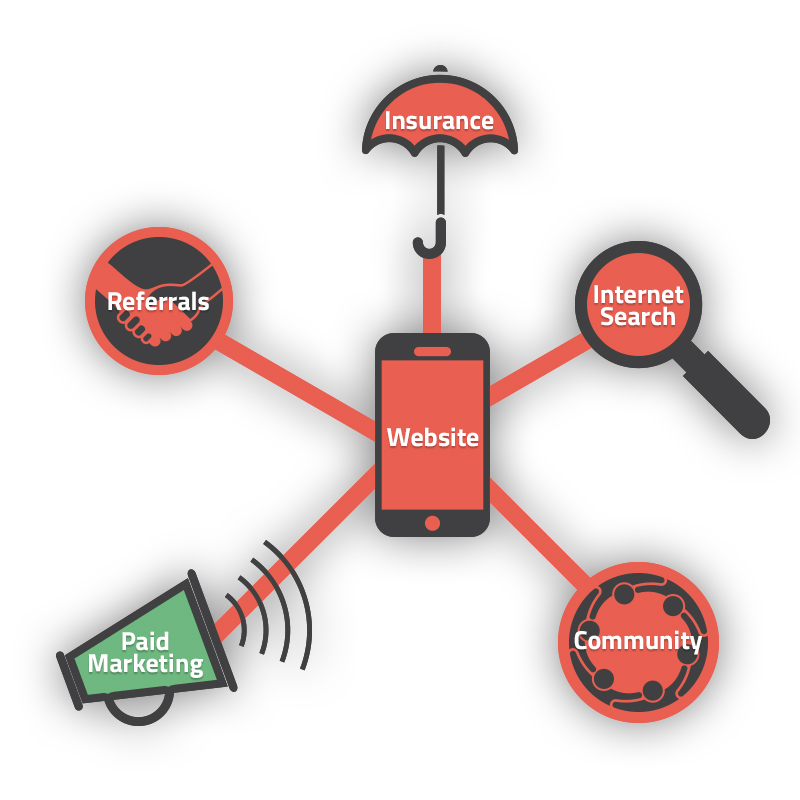 Our last post in the "Generating Patients for Your Practice" series focused on the power of the internet search (organic SEO) in driving people to your website.
In this edition, we're going to look at an aggressive method to market your dental practice. This technique is one of the more 'flashy' marketing tools… that's right: we're looking at getting more dental patients utilizing paid marketing.
It's important to remember that paid marketing is only one of the many tools available to achieve new dental patients. While its impact can be rewarding and lasting, there are many variables to consider — and more importantly — effective and proven tracking tools must be in place to ensure you're achieving a return on investment.
Making it Visible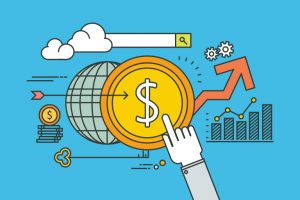 When you think of paid marketing, what's the first thing that comes to mind? Billboards? TV commercials? Facebook ads? Paid marketing has evolved over the past 20 years, so if you're going to consider using it, you've got to change with the times!
Tips to Consider if You're Ready to Embark on a Paid Marketing Strategy
The Paid Marketing method is only financially beneficial if you have implemented all other tactics we have discussed:
If you are looking to grow more aggressively, or if you're in an extremely competitive market, like the Dallas-Fort Worth Metroplex, for instance, it is vital to consider your paid marketing options.
You should be getting $5 in direct revenue on every $1 spent on paid marketing to recoup your investment. If your return on investment is not matching up to this ratio, you need to look at other options for your paid marketing.
---
Paid Marketing Categories
Paid marketing has substantially changed over the years. Flashing, bright signs on the corner aren't the only kind of paid marketing. With the changes to paid marketing we mentioned earlier, what can be considered your options now?
Pay-Per-Click (PPC) Ads

You know those ads you see when you're looking for something online – they are hanging out in the top part of your search results? Those are paid spots, also known as Pay-Per-Click advertisements. They come in handy if you have a specific treatment or aspect of your practice you're trying to promote instantly without waiting for Google to index your site organically. PPC ads sky-rocket your website to the very top of the list for people in your area searching for what you have to offer!
Needless to say, Pay-Per-Click ads can generate serious traffic to your website.
Facebook Ads

Facebook has evolved over the years to incorporate ads into their platform. While you're scrolling through your timeline, you're apt to see ads for items you're interested in or things you've recently searched for along the sides of your screen. Facebook advertising can provide you better targeting options, allowing you to identify the demographics, geographic location, etc. and direct your ads towards those particular groups.
If you're not currently using Facebook ads, you need to seriously consider it.
---
Thinking About Paid Marketing? Keep This in Mind…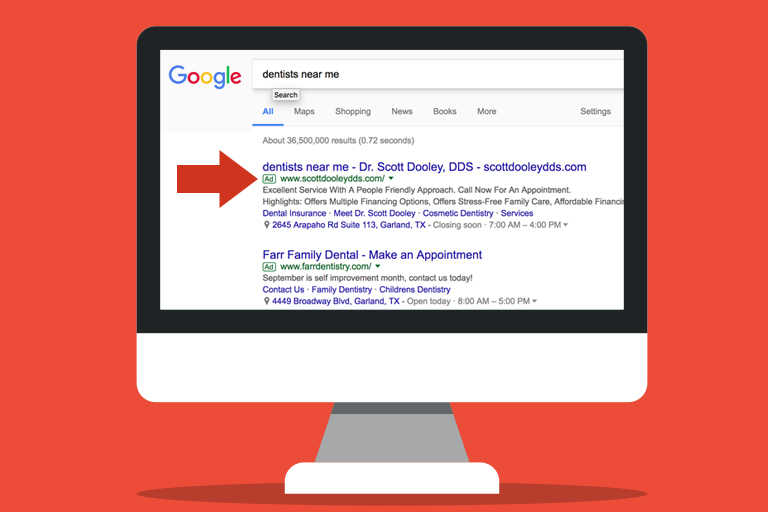 If you decide to use paid marketing tactics in your marketing strategy, remember these items:
Eighty percent of your patients are coming from a three to five-mile radius of your practice, so you may be wasting money if you use paid marketing outside that radius. That said, if you offer specialized services, people will travel a little farther for that expertise.
Make sure you're measuring your ROI on those systems, either via a call tracking or lead tracking system. It's the only way you can make sure you are getting the most bang for your bucks on those strategies.
Paid marketing is an essential strategy that can work to your advantage, but only if you use it correctly. Make sure you're using our other marketing strategies and then you can add a Pay-Per-Click campaign.
Are you interested in finding the best way to incorporate paid marketing into your overall marketing strategy? TNT is willing to share our expertise!
---
About The Author
Tim Healy is one of the founders of TNT Dental, the #1 creator of custom websites and marketing strategies for dentists. Recognized as a leading expert in helping dental practices attract new patients, Tim has a true passion for teaching dentists the important "business stuff" they do not teach you in dental school. If there is anything Tim can do to help you, please do not hesitate to contact him directly at the office, (877) 317-4885, on his cell, (214) 680-1270, or via email at tim@tntdental.com. Of course, you can always visit www.TNTDental.com to learn more.