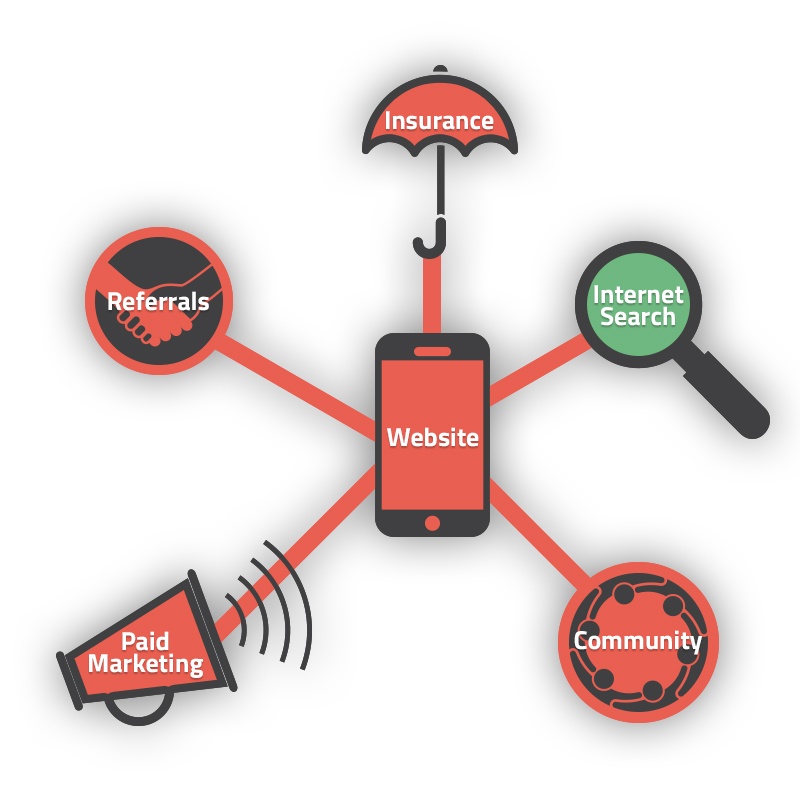 In our last installment of the "Generating Patients for Your Practice" series, we looked at the importance of insurance… sexy, we know! Now, let's turn our attention to organic SEO for dentists, also known as Search Engine Optimization – an essential tool to get more people to view your website.
Unless someone has your specific website address, they will have to search for you, and you must stand out to get their attention. Most importantly – without a proactive and consistent effort to better your SEO on popular search engines like Google, your practice will be virtually impossible to find on the internet!
The Power of the Internet & SEO For Dentists
The world moved into the digital age a while ago, but let's face it, a lot of businesses are still playing catch up. Online shopping is now putting brick and mortars out of business, while phone books, used previously to find new dentists, are a thing of the past.
Google is considered the premier place to be if you're looking for a good search engine. You can't be sleeping on this platform when considering how to get people to your site.
Two of the most successful ways to drive people to your site via an internet search relies on your ability to execute on the following:
1) The First Page Counts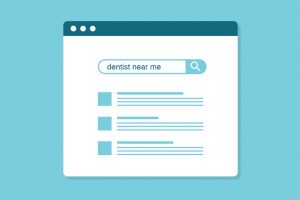 In order to push that traffic to your dental practice's website, you have to get on the first page of Google: plain and simple. This is achieved through several tactics, but mainly, it relies on good SEO – solid and unique content that sets you apart and makes you pop up at the top of the list of search engine results!
According to Hubspot, the top five results in an online search get 75% of the clicks.
2) Choose Your Keywords Wisely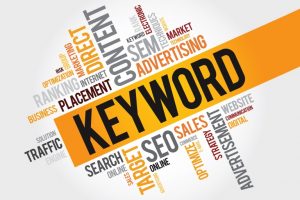 You need to decide early on if your focus is more on high value or high volume keywords. But what's the difference? I mean, you're trying to just get new patients in the door. But what you offer to them can drive your focal point on the search engine front.
High Volume


When searching for a dentist, 50 out of 100 people will search for one of the following two terms: "Dentists", and "Dentists near me."
You want to make sure you're on page one of the search engine results for one of these two terms. You're not showcasing your specialty, per se, but you're focusing on a high amount of patients coming in the door by surfacing at the top of these key search results.
High Value

This is the opportunity to put all your other niche offerings out there. Keywords such as: cosmetic dentist, dentures, emergency dentist, porcelain veneers, dental implants, and the list goes on and on. This is the time to let your specialty flag fly high! Opt for these high value terms (but only the ones that fit your practice, of course) and capitalize on the other 50 out of 100 people looking for a dentist like you. About two out of every 100 people in search of a dentist will be using these specific terms, but because it's so specialized, there will be a big return on those visits – and people are willing to pay for those services.
---
5 Ways to Get Your Dental Practice Found in an Organic Search
So, you've narrowed it down to whether or not you want to focus on high-volume or high-value search terms, but it depends on more than just that! You might wonder, what else can I do to get found in an organic search? Consider these options:
1) Focus on your Website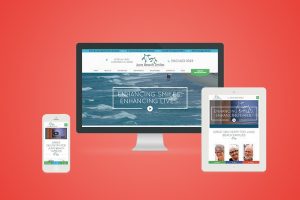 You must have a well-designed, customized website in order to have those terms pop up at the top of the search engine results list! Remember what we talked about in our earlier posts – unique content is key!
---
2) Keep the Content Fresh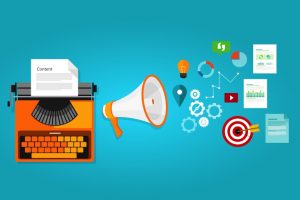 You need to be adding new content each month. Otherwise, just like bread, you become stale, and pretty soon, you're the heel of that loaf…and no one wants you. This can be through blog posts, new videos, or freshening up other areas of your site.
---
3) Consider Your Business Listing & Social Media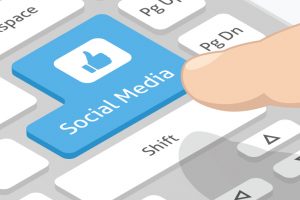 Building a solid Google My Business listing and a good Facebook business page will help you get found through Google searches. Amp those up with positive reviews and keep content on there that is consistent with your website, and you're on the right track!
---
4) Don't Forget Online Directories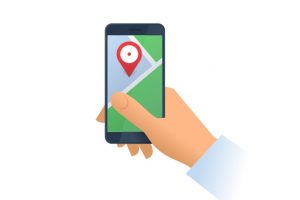 People still turn to online directories (e.g. Bing, Yelp, Whitepages) for contact information on businesses. For every person that turns to those sites, you want to make sure you're doing your part to capture them. Make sure your online listings in these directories are up-to-date.
---
5) Build Those Links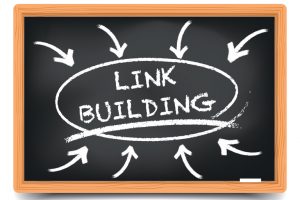 In competitive markets, you need high quality links back to your website. People will be searching various ways for what you're offering, and like we've said before, you need to stand out from the rest in order to attract those patients you're seeking. Get your website out there with the content you're putting out and maybe you can get someone to link back to you, which might just drive that next patient in your door!
---
Organic SEO: Your Key to New Dental Patients

It's not hard to see how internet searches are so vital to your success in getting people to look at your website. Your site's online, people are searching online – you want that voila moment that gets people to your site and in your door. Remembering these steps can be what gets people to click through versus scroll past you.
---
About The Author
Tim Kelley is one of the founders of TNT Dental, the #1 creator of custom websites and marketing strategies for dentists. Recognized as a leading expert in helping dental practices grow, Tim is passionate about harnessing the power of online marketing to attract and keep new patients. If there is anything Tim can do to help you, please do not hesitate to contact him directly at the office, (877) 868-4932, on his cell, (972) 989-9137, or via email at tim@tntdental.com. Of course, you can always visit www.TNTDental.com to learn more.