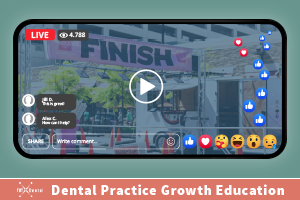 In the last couple of articles in our "Keys to Effective Social Media for Dentists," series, we've looked at the fundamentals of successful social media tips and the types of tasks you need to do on a regular basis.
Now it's time to look at the other keys to success – tasks tied to special events or particular projects.
Infusing your social media marketing strategy with these tactics will help your social media presence shine, leading to what you're really looking for – more new patients coming through your door!