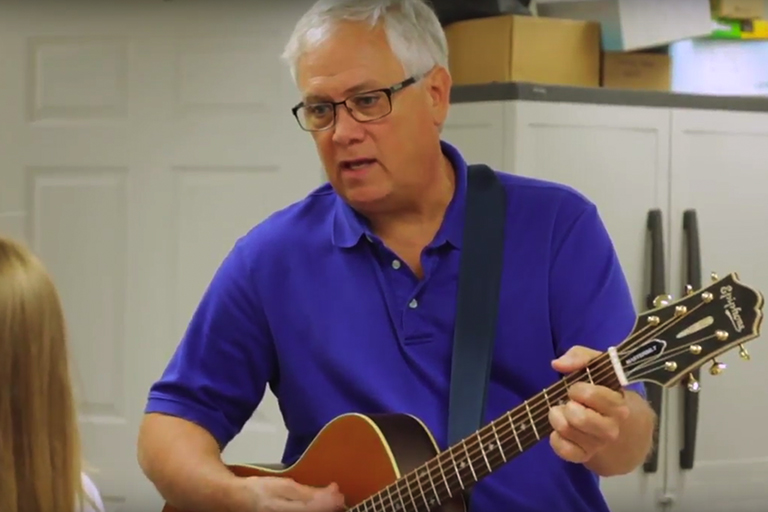 When we first kicked off our Dental Video of the Month series back in January, we shared how you can use an overall practice video in your dental marketing strategy. This month, we're looking at the next type of dental marketing video you can use on your website – the "Meet the Dentist" video – with Dr. Douglas Wright of Harrisonburg Family & Cosmetic Dentistry.
---
March Dental Video of the Month
Harrisonburg Family & Cosmetic Dentistry • "Meet the Dentist" Video
According to Jones PR, the average user spends 88% more time on a website with a video, so if you can connect them with the people at your practice, whether that features you or your team, the more likely you are to convert viewers into patients!
People go to their dentist because of the person – their credentials, personality, etc. There's a reason why the "Meet the Dentist" or "Meet the Team" section of the site is the second most viewed page on a dental site after the homepage. People want to know who they're dealing with when they come to your dental practice.
Including a "Meet the Dentist" video on your site immediately sets you apart from your competitors. It allows you to personally connect with your patients in a way that text alone would never accomplish.
---
What Sets Dr. Wright's "Meet the Dentist" Video Apart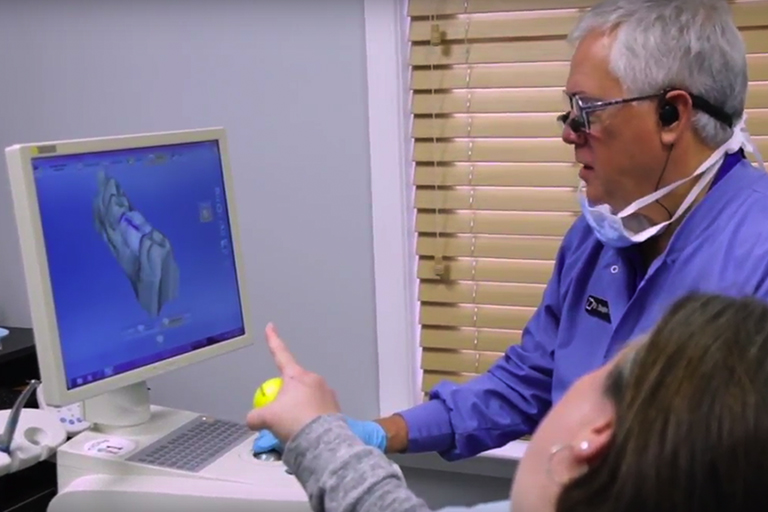 Dr. Wright's video hits all the high notes and provides visitors an opportunity to get to know him, all in a couple of minutes. You might even want to incorporate some of these elements in your own "Meet the Dentist" video!
The "Meet the Dentist" page on Harrisonburg Family & Cosmetic Dentistry's site introduces you to Dr. Wright, with a professional headshot and bio, as well as a link to his profile video.
The video does a good job intertwining Dr. Wright's own storytelling of his background with footage of him interacting with his patients. It instills confidence in the viewer of the kind of treatment they would receive; you trust that he will take care of you.
He tells you about how dentistry is his passion and what steps led him along the way to where he is now, including his career in the Navy, and his fondness for the Shenandoah Valley and how that led him to build a practice there.
Wright tells us about the love for his family and how they've shaped him. Between that and seeing him in action playing his guitar, you gain a better understanding of the man behind the practice. The video does a good job of showing the viewer his personality in action.
---
Tim Kelley, TNT Dental's Co-founder, enjoyed developing this video with Dr. Wright and the team at Harrisonburg Family & Cosmetic Dentistry.
"It was so easy to work with Dr. Wright and help tell his story," he says. "His personality really shined through on camera and I feel proud of the product we put out – it's true to Dr. Wright and to TNT Dental."
Dr. Wright enjoyed the opportunity to share more about his life through this partnership with TNT Dental.
"I love to express myself through my music, so I looked at this as another way to share my story with my patients. I believe TNT Dental did a great job of capturing who I am both in and out of the dentist office."
---
We Make Custom Video for Dentists Easy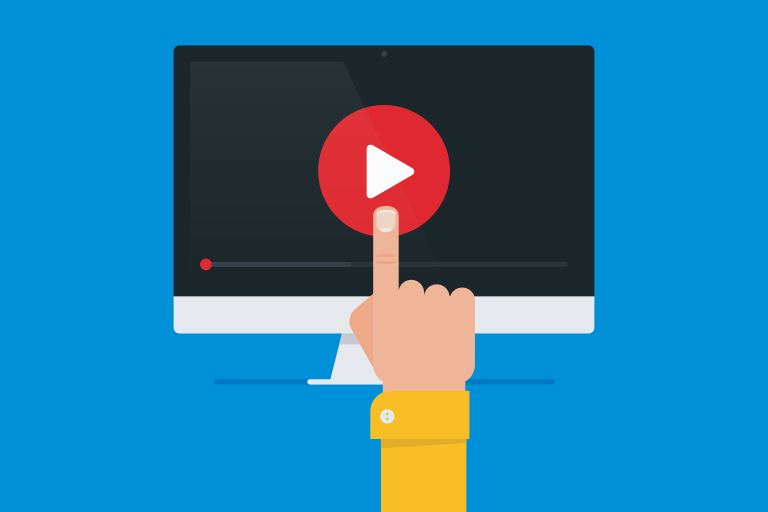 If you're not savvy on camera, there is no need to worry. Don't let the idea of telling your story on camera intimidate you. We can edit your footage to create a polished product – you don't have to do it all in one take! Are you ready to set yourself apart from the competition and divulge a little bit more about you? The team at TNT Dental is ready to help you tell your story.
---
About The Author
Tim Kelley is one of the founders of TNT Dental, the #1 creator of custom websites and marketing strategies for dentists. Recognized as a leading expert in helping dental practices grow, Tim is passionate about harnessing the power of online marketing to attract and keep new patients. If there is anything Tim can do to help you, please do not hesitate to contact him directly at the office, (877) 868-4932, on his cell, (972) 989-9137, or via email at tim@tntdental.com. Of course, you can always visit www.TNTDental.com to learn more.