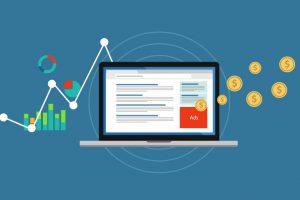 As you know, paid marketing is one of the most effective marketing tools in your arsenal for your dental practice. Running a successful Pay-Per-Click (PPC) or Google Ads (formerly Google AdWords) campaign can increase your conversion rate, turning visitors into patients. But, what if those clicks aren't valid? What happens if you start getting a high number of clicks without that conversion? That's how click fraud occurs. The cost can be staggering. Between 2016 and 2018, $7.2 billion was lost to fraud, according to Click Guardian.
You may think if you're running a Google Ads/PPC campaign on dental implants, everything is on the up and up, but you'd be wrong. We're issuing a Public Service Announcement (PSA) for anyone running a PPC campaign on specifically dental implants, through some firsthand experience with our dental clients over the past couple of years.
So, What's the Backstory?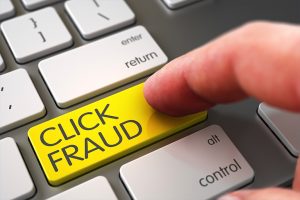 Google unofficially agreed that PPC campaigns can run on Google Platform or on Google Search Partners Platform, extending the reach of Google Ads across numerous sites. In a typical PPC campaign, there is an 80/20 split, meaning 80% of the clicks come from Google and 20% of clicks come from Google Search Partners.
TNT Dental runs numerous campaigns on dental implants. By the end of 2017, we noticed something going on with our clients running dental implant ads through Google's Ads platform. They were spending their budgets much quicker than anticipated, without the benefit of conversions.
What was actually happening? A new entity on the Search Partner side was taking those clicks. In this instance, the revenue split shifted to 10/90, where 10% of clicks came from Google and 90% from its Search Partners. This amounted to a lower Cost-Per-Click (CPC) + less time spent on the site, which = no value at all. Our client didn't get any share of the Google campaign portions, and when we asked Google about it, they brushed it off.We dug quite deeper and reviewed several other campaigns, noticing a recurring trend. We fixed the situation by blocking the Search Partners Platform and going right to the Google platform. Our clients received the conversions they were looking for with their PPC campaigns, which averaged to $5 revenue for every $1 spent.
Fast-Forward 2 Years: The Issue is Still Unresolved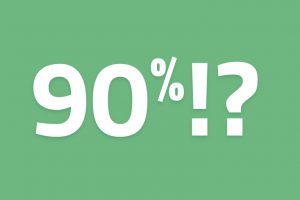 We thought our click fraud issue was over, but we were wrong.
Upon reviewing a recent campaign for a client, we noticed they were spending about $1,000 a month for dental implants PPC ads but not getting conversions. Around 90% of the clicks were coming from the Search Partners Platform and 10% came from Google…the same issue that we encountered before! Come to find out, Google hadn't done anything to fix the underlying issue, and these campaigns had reverted back to the Google Search Partner platform. When we had reached out to Google two years prior for a solution, they said it was user error in the campaign, but we soon realized Google didn't care enough to fix it.
When people go through the Search Partner Platform, they see a 70/30 revenue split per clicks, with 70% being the partner's cut and 30% being Google's cut on the clicks. At the end of the day, Google has no incentive to fix the problem because they still win by receiving a cut of the money off clicks. The bottom line: if you're running a dental implant PPC campaign, do not operate through a Google Search Partners Platform. Are you running a Google Ads or PPC campaign on dental implants and running into these kinds of issues? If so, give us a call at TNT Dental today. Our PPC team is equipped to assess your Google Ads campaign and get you on the right track to where you are getting the maximum bang for your buck for your clicks.
---
About The Author
Tim Healy is one of the founders of TNT Dental, the #1 creator of custom websites and marketing strategies for dentists. Recognized as a leading expert in helping dental practices attract new patients, Tim has a true passion for teaching dentists the important "business stuff" they do not teach you in dental school. If there is anything Tim can do to help you, please do not hesitate to contact him directly at the office, (877) 317-4885, on his cell, (214) 680-1270, or via email at tim@tntdental.com. Of course, you can always visit www.TNTDental.com to learn more.