As one of only two Google Partners in the dental marketing industry, Google was impressed with our ability to run lean and highly-successful Pay-Per-Click (PPC) online advertising campaigns for our clients. They had been following our successes behind the numbers for a while before reaching out, and when they finally did, we were invited to visit with them in sunny San Diego.
Why, you might ask? TNT Dental was selected to join an acceleration program to become a Google Premier Partner — a higher-tier designation that offers a more solid partnership with the search engine juggernaut and access to their leadership and resources.
We also learned some things while visiting with them we think you might be interested to know…
First Exposure to Google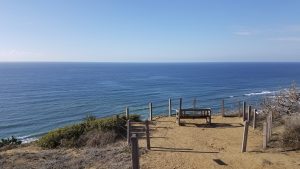 Alongside myself, Google invited one of our Pay-Per-Click specialists, Amanda, to join them at Torrey Pines in beautiful San Diego, California. We began to lay the groundwork for our partnership and how we fit into this model.
As I overlooked the Pacific Ocean, I saw not only a beautiful landscape, but a world of new possibilities for TNT Dental in this new endeavor with Google. We knew this would be a transformative opportunity not only for us, but for our clients.
---
The Move to Mobile
Everything Google designs now is geared toward the mobile phone; desktops are basically obsolete. So, if you are planning your dental site around what works on a desktop, you will be left out in the cold. The way Google sees it, the move is to mobile.
According to Mobithinking, in the U.S., 25% of Web users are mobile-only (they rarely use a desktop to access the Web).
---
Desktop is Not a Factor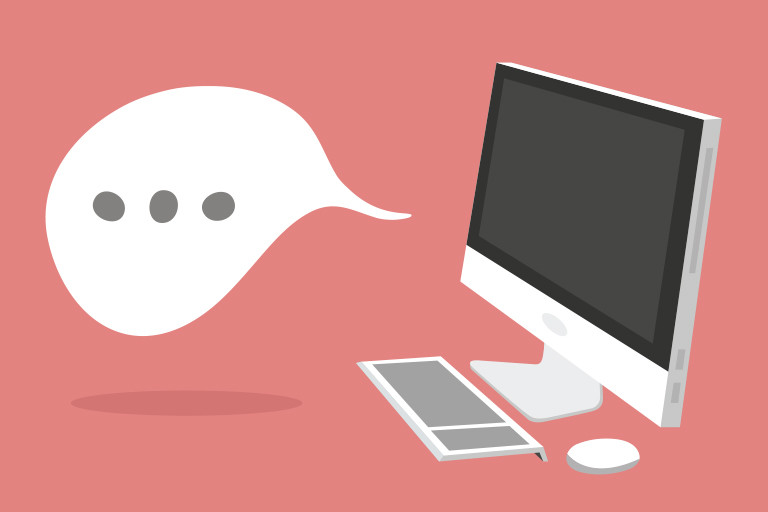 When we met with Google, they told us they don't even look at how a website appears and functions on desktops anymore. They've put it in the rear-view, and if you want a successful website, which ultimately drives patients in your door, you need to follow suit.
Look at your website on your mobile phone. Can you navigate your site successfully with minimal ease? Is it easy to read and follow? If it's not, you're unequipped to perform in today's mobile age, and you need to make some changes in order to succeed.
Consider the fact that 7 out of 10 people are looking at your site from their mobile phone, and truth be told, if we're talking about adults under 30 years old, it's probably closer to 10 out of 10. Now, do you want to potentially turn off 70 to 100 percent of your potential client base, all because you don't have a site built and optimized for mobile viewing? That's just a waste.
---
Consider the Search Algorithm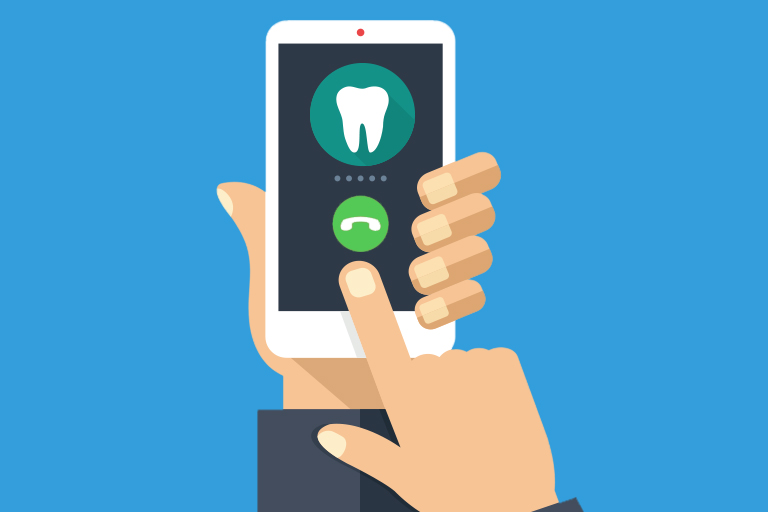 Last year, Google made the move to create mobile-only search algorithms. So, when you have a mobile-friendly and responsive website, you've bumped up your practice in the search result rankings!
Just consider, if you don't have a mobile-friendly website, you are failing!
25% of dental websites don't have a mobile-optimized, responsive site
The other 75% may have a mobile site, but it is lacking a mobile content strategy and/or navigation system

You need these components to succeed!
Years ago, most web developers would create a website, sitemap, and navigation on desktop and hide certain elements to create the mobile look and feel. That won't cut it today! If you don't build your content for mobile from the get-go, all that information and functionality you hid in the desktop-to-mobile transition is completely invisible!
---

Look at Your Website on a Phone
Have you ever looked at a site on your phone where you have to zoom in and out to read information? Do you get lost trying to find simple stuff, like a phone number or address? Worse yet, is your site like that? Just to recap, do yourself a favor, look at your site on your phone and assess these components:
1. Is your site mobile-friendly?
If your site was created before 2013, you've officially failed this test. Pick up your phone, take a look at your site, and see if it's easy to view. If it's not… time for a change!
2. Is your website designed to be easily viewable?
When viewing your site on a mobile device, you should always have these features locked in, no matter what part of the site you're visiting:
Click to Call
Click for Map
Click to Request an Appointment
Site Navigation
If you don't have those elements in full view on your mobile device, then you need a freshener. If your site was created anywhere from late 2016 until now, you've probably got a website with these features already enabled (I hope!).
3. Was your site designed for mobile?
Don't forget about Google's search algorithm. If you didn't design your website for mobile, then congratulations, you just got pushed to page 2 (or worse) in Google search results. If your site was created back in 2014-2015, you're most likely failing in this area, and it's time to right the path!
---
Let's Get Your Dental Practice More New Patients
As we work alongside Google, we're eager to learn more about how their developments can shape us as a company, and how we can share our knowledge with you. I'm sure you get the point, but in this case (and we're going to say it again!), everything is moving to mobile. Like everything, you've got to step up your game and get yourself noticed for mobile audiences if you want to take your dental practice to the next level.
If you need help in determining whether or not your site is mobile friendly, if you're getting lost in the shuffle of Google's search results, or more, TNT Dental is here to help. As a proud Partner of Google and a company that wants to help your practice succeed, we're equipped to take a failing website and transform it into one that will keep your existing patients happy and get new ones in the door.
---
About The Author
Tim Kelley is one of the founders of TNT Dental, the #1 creator of custom websites and marketing strategies for dentists. Recognized as a leading expert in helping dental practices grow, Tim is passionate about harnessing the power of online marketing to attract and keep new patients. If there is anything Tim can do to help you, please do not hesitate to contact him directly at the office, (877) 868-4932, on his cell, (972) 989-9137, or via email at tim@tntdental.com. Of course, you can always visit www.TNTDental.com to learn more.