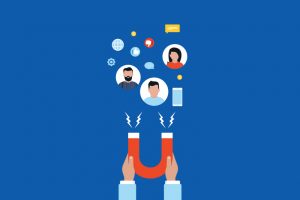 If you were to ask most of your fellow dentists if they know the number of new patients coming in each month, you can bet that the majority can rattle off that number with no problem. But, what if I were to ask you to tell me how many of your existing patients come back per month? Would that be as easy? I'd bet not. You see, most dentists spend so much time focusing on getting new patients that they forget you have to always keep recruiting and enticing your existing patients to come back to you.
As you can imagine, knowing the number of return patients over a six-month period is critical to building your practice. It also helps you to assess whether or not you're wasting your money on new patient marketing. If you're spending money on patients who are one-and-done, then you're just throwing your money out the window. Instead, you need to be focusing on marketing efforts that will turn your existing patients into good, long-term patients.
Is This Really Happening?
We recently spoke with a client who was averaging 100+ new patients per month – we'd say that's a commendable job on converting visitors into patients! This dentist checked all the boxes for new patient marketing, and he seemed to be enjoying great success from his efforts.
One of his primary components: pay-per-click advertising and a special offer of a "free exam and x-ray" to attract patients…and it worked! The problem came when he opened the books and realized that only 21% of those patients ever returned to his practice.
In essence, he was doing what we're saying not to do – throw your money out the window on 80 people a month who never became patients. Are you doing the same? According to the Hearing Journal, the average dental company loses approximately 10%-30% of its customers each year.
Think about not only all the money lost, but all the work and productivity lost: the paperwork, the disinfecting, the phone calls and the forms. All of that adds up to lost revenue, too!
You might dismiss this as wasteful, but are you really doing any better?
Our Challenge to You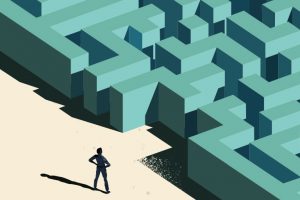 As we start to get serious about 2019 goals, make this a good time for assessment and reflection. Take a look at your list of patients from last year and follow these steps:
1. Break these patients into two groups: existing patients and new patients.
2. Count how many have returned to your practice for a follow-up visit, remembering that many of them should have been back already for necessary treatment or their six-month recall appointments.
As you look at these numbers, keep in mind that the general "industry goal" is that 80% of these patients should have come back to your practice. Is that happening?
Next Steps
So, if you consider that an average practice sees 320 patients each month, just remember that about 30 of those people would be new patients. When you think about it in these terms, that's a LOT of money spent on new patient marketing for such a small fraction of the total patient load.
That said, you have about 290 appointments remaining each month for existing patients. Considering that 80% of your patients come back, you can expect that at least 256 of the 320 patients will return, which is pretty good! It's not time to crack open the champagne yet, though, because when you really take a look, that means 64 patients fell through the cracks.
As you look to elevate your game, it might be time to consider what it will take to get your return rate of patients up to 90%. Can you identify the difference between your new patient rate of return and the rate of return for your existing patients? Going back to our initial thoughts, assessing the difference in these numbers might be key to helping you determine if your marketing is attracting "good" new patients, meaning those patients who will not only tell others about your business, but also come back to your practice.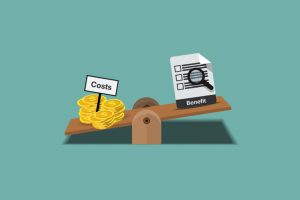 But, that's not the only step; you next have to determine how much it's worth to spend doing this analysis. How much should you spend to improve your rate of return? The end has to justify the means.
Let's say you're "just average" and you lose 64 patients each month; this equals a little more than two months of new patient flow just to get back to even. So, if you're spending just $100 per new patient (which is a frugal amount), this means you'll have to spend $6,400 just to even up and account for those 64 lost patients! This is on top of the money you're already spending on other marketing efforts.
Something to Consider
Just think, what could you do with $3,000 per month to bump your rate of return from 80% to 90%? It's time we start taking the necessary steps to ensure we know that answer every time it's asked.
There are countless tactics you can incorporate into your operational and marketing strategies to help increase your rate of return. We'll delve into the most commonly used methods by dental professionals to entice existing patients to return in our next article in the series.
If you're ready to start taking a hard look at your patient numbers and working your way towards increasing the rate of return for your practice, the team at TNT Dental can help you. Just give us a call today!
About The Author
Tim Healy is one of the founders of TNT Dental, the #1 creator of custom websites and marketing strategies for dentists. Recognized as a leading expert in helping dental practices attract new patients, Tim has a true passion for teaching dentists the important "business stuff" they do not teach you in dental school. If there is anything Tim can do to help you, please do not hesitate to contact him directly at the office, (877) 317-4885, on his cell, (214) 680-1270, or via email at tim@tntdental.com. Of course, you can always visit www.TNTDental.com to learn more.