Do I really need a new website?
If I had a dollar for every time I was asked this question over the past 20 years, I would be able to buy a brand-new Tesla Model X with Ludicrous Mode.
At the same time, this question remained a tough one to answer… until now.
In the past, it has been pretty subjective. Sometimes, it was obvious… websites featuring 6 shades of brown and your photo from dental school graduation needed to be updated.
In other cases, it was not so obvious. Personal preferences and the goals of your practice often guided the decision.
Now, it is tangible. Due to the amazing work of TNT's Market Research Team during the pandemic, we can use the results of an exclusive survey of 3,735 patients across the United States to provide an objective, 5-step guide to answering this question. Now, we can make the decision of whether or not you need a new website based on actual insights from real patients.
After all, the first (and most important) job of your website is to convert the people visiting it into patients. Conversion is the key to effective websites, and it is dramatically improved when you actually provide the information new patients want.
Specifically, there are 5 factors deemed Very Important or Critical by more than 70% of our survey participants. Of the 17 factors evaluated, these 5 are what moves the needle. This is the information that should be front and center on the homepage of your website (most visitors only evaluate the homepage before calling or emailing your practice).
---
---
How Does Your Website Perform?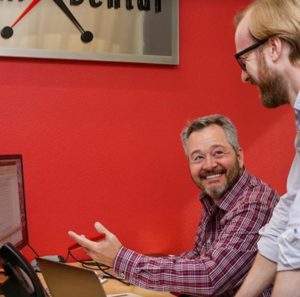 This brings us to the most objective way to determine whether or not you need a new website. Take a few minutes to understand how patients think about each of the 5 factors outlined below. Then, visit your website with 2 questions in mind:
Is it quick and easy to find these 5 pieces of information?
How about when you look on a mobile phone?
If the answer is Yes for 4 or 5 of the factors, congratulations! Your website is most likely ready for 2021 and beyond.
If you can only find helpful information related to 2 or less of the factors, it is time to give us a call.
---
The 5 Factors Patients Deem Most Important
When asked to consider which factors are most important in a patient's evaluation and selection of a new dentist, these 5 areas stood above and beyond the rest. These are the influencers. This is the information potential patients want to see on your website before they make a decision.
---
#1 Factor: Safety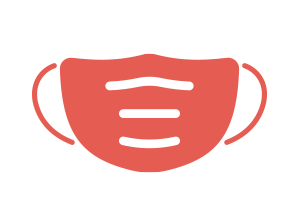 No surprise here. 85% of participants ranked this their #1 factor in selecting a new dentist. It would be interesting to know how this factor ranked prior to COVID, but it is top-of-mind currently. What you are doing to keep patients safe should be front and center on your website. Photos, videos, and words should combine to send a clear message that you place the safety of your patients and staff ahead of everything else.
---
#2 Factor: Dental Insurance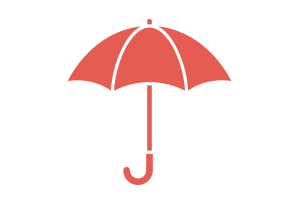 For more than 80% of the respondents, this was a Very Important or Critical factor in their search for a new dentist. Patients want to know whether or not you accept their dental insurance. However, this does not mean you have to be in-network. They want to feel welcome and know you will help them maximize the value of their benefits.
---
#3 Factor: Fair Fees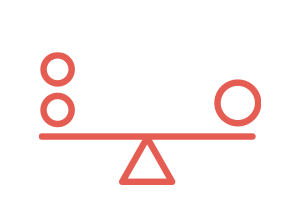 This one caught us off guard. We did not expect to see 74% of all patients rank fees as a top 3 deciding factor. Interestingly, they do not care about specials or offers (only 19% ranked these as important). They want to know how your fees compare with other dentists.
Almost no websites share this information, and it provides a real opportunity to differentiate your practice. Furthermore, it appears value is the driver. Low fees are not necessarily better as most healthcare consumers do not want low-quality care – and believe you get what you pay for. At the same time, they do not want surprises or vague answers.
---
#4 Factor: Your Education & Training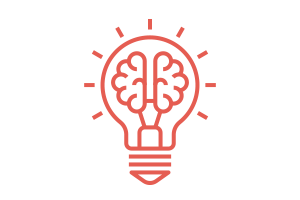 We know Meet the Dentist pages are the 2nd most visited pages on dental websites. This makes sense. Patients are placing their health, comfort, and smile in your hands, and they want to know you are uniquely qualified to help them.
Of special note, this is one area where a picture is worth more than a thousand words. Patients immediately draw conclusions based on the quality of your photo. An old, blurry photo means you are an old, outdated dentist. They wonder, "If you do not care enough to get a high-quality photo (or video) of yourself, will you care about my teeth?"
To patients, photos that show emotion, personality, and character mean you care about your patients and provide higher quality dentistry. Sharing insights on your education and associations (especially logos of the organizations) also makes you appear more qualified.
---
#5 Factor: Modern, Clean Office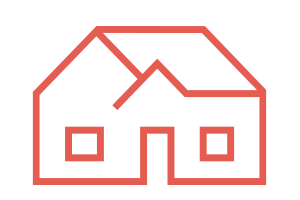 This is another situation where great photos make a huge difference. Patients want to see first-hand what your practice looks like. Does it seem nice? Clean? Modern? Comfortable? First impressions matter and this is especially the case if your homepage does not include at least one, high-quality photo (or video) of your actual practice. Patients wonder what you are hiding.
---
---
Next Steps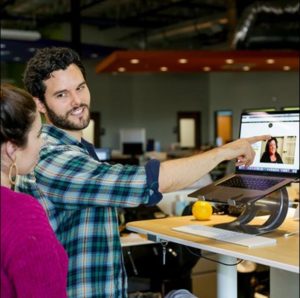 OK. There you have it. These are the 5 most important factors considered by patients when selecting a new dentist. Now, it is time to visit your website. Can you easily find information related to each of the 5 on your homepage? At the same time, it may be interesting to check out the websites of 3 or 4 of your nearest competitors. How do they compare?
If their websites are a step ahead of yours, this might provide extra motivation to invest in a new website. If not, this could be a great way to get a competitive advantage. We know patients are looking for this information on your website and the websites of your competitors. You will win the opportunity to become their dentist – if your website provides clear, concise answers to their questions.
Who knows? A new website that features these 5 pieces of information (and provides enhanced conversion as a result) might be all you need to add a Tesla Cybertruck to your garage.
Sincerely,
Tim Kelley
---
Important Disclaimer
With this process in mind, it is important to remember one thing. We did not have these insights from thousands of patients until late last month – either. As a result, please do not yell at your Growth Leader, Francisco, or either of the Tims for not already suggesting a new website (or building them into your current one). This information is new. It is exclusive. And, we are sharing it with you first.
---
About The Author
Tim Kelley is one of the founders of TNT Dental, the #1 creator of custom websites and marketing strategies for dentists. Recognized as a leading expert in helping dental practices grow, Tim is passionate about harnessing the power of online marketing to attract and keep new patients. If there is anything Tim can do to help you, please do not hesitate to contact him directly at the office, (877) 868-4932, on his cell, (972) 989-9137, or via email at tim@tntdental.com. Of course, you can always visit www.TNTDental.com to learn more.