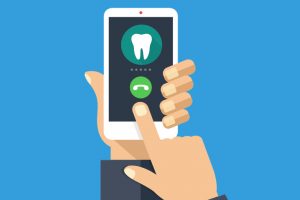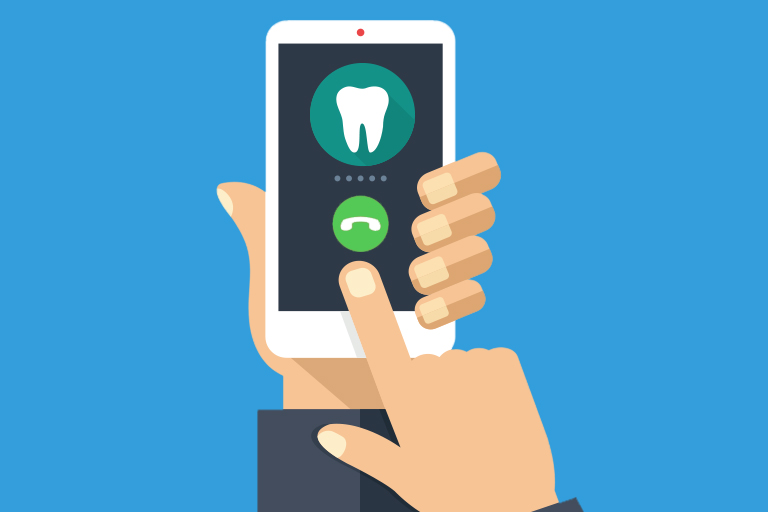 You've taken your practice into the 21st century; your website is up-to-date and ready to convert visitors into patients, but you're still struggling with getting new patients in the door. You can use the latest tactics to draw in potential patients, but you can't forget one thing – the importance of the phone call! That's right – that mobile phone people use for surfing the Internet and texting still provides its initial function: calling.
You need to make sure you're recognizing the power of a phone call and what it can mean for your practice. It's important to record your calls from your front office staff, listen to them, and then walk through the process of converting calls into appointments.
Your Interaction Makes a Difference
How you interact with potential patients can make or break that experience for the patient. When people call a business, they don't want to interact with a recording; they want to talk to a live person. And, they don't want to wait. You can't leave them on hold indefinitely. According to an AT&T survey, 60 percent of customers who have been left on hold in silence hang up.
But, you can change that, all in how you interact on the phone. First of all, you need to answer all the calls coming into your practice, but once you get them on the line, there are some integral steps you need to take in order to convert that caller into a dedicated patient.
---
The 5 Stages of a New Patient Call
TNT Dental has identified the five, dedicated stages of a new patient call. Through our call coaching, we can help you capture your potential patients from the onset and turn those calls into appointments.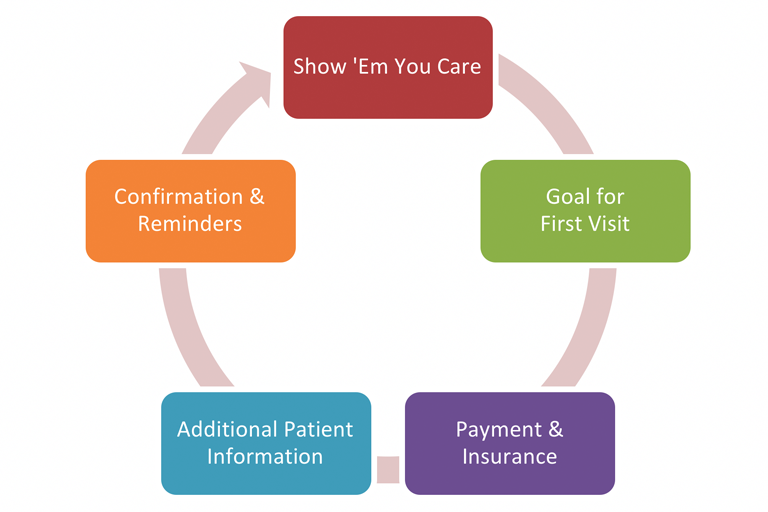 1) Show 'Em You Care

Show these callers that you care about them. You view them as a person first, not another number or dollar sign. Ask the callers about themselves, how they feel about going to the dentist, and what made them decide to call your practice today. Let's face it, people love to talk about themselves, and if you show them you care about them that gets them to open up to you.
---
2) Goal for Their First Visit

Thank them for providing their information to you, and follow it up with inquiring as to their goal for their first visit. Steps one and two help get the caller's buy-in on your practice and validate their needs. This leads you to…
---
3) Payment & Insurance

Find out their insurance and payment information. This is where your team can talk about the handling and benefits if they are in-network, or pose a couple of options to them if they don't have dental insurance: participate in an in-house dental savings plan or get the first visit new patient package.
---
4) Additional Patient Information

Now, you'll start getting their information in order to schedule the appointment. You will ask for their name, address, contact numbers, how they found you, etc.
---
5) Confirmation & Reminders

Don't forget that every interaction is personalized from what you learn during that first conversation. When you end a phone conversation, follow it up with a welcome letter, second phone call, or gift box to confirm the appointment.
---
When you show patients that you care about them, it gets them to care about you.
Just think, about 20 percent of people who call a dentist office make an appointment, and then going even further, only 60 percent of appointments made are kept. Those are not great odds for you as a dentist. You want to increase those numbers, and capitalizing on that phone call with the steps above is key to 1) getting more people to make the appointment and 2) getting those who've made the appointment keep that appointment.
In a typical practice, out of 100 calls, you get 20 callers to make appointments, and only 12 to keep appointments. That's right, only 12 percent. It's kind of hard to be successful with those kinds of figures.
Getting 5X More Patients to Keep Appointments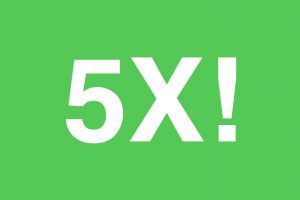 If you implement our steps mentioned above and get that caller buy-in, you can take your practice from a typical one to a "best" one. In a best practice, out of 100 calls, you get 80 callers to make appointments and 64 to keep them! By adjusting your process, you can get five times more patients to keep appointments!
To take it one step further, step up your phone game and you can get referrals from that, which not only gets more eyes on your website, but also gets you more patients! It's a win-win.
Now, if you need help in call coaching and how to get more patients to keep those appointments, we're here to help you at TNT Dental.
---
About The Author
Tim Healy is one of the founders of TNT Dental, the #1 creator of custom websites and marketing strategies for dentists. Recognized as a leading expert in helping dental practices attract new patients, Tim has a true passion for teaching dentists the important "business stuff" they do not teach you in dental school. If there is anything Tim can do to help you, please do not hesitate to contact him directly at the office, (877) 317-4885, on his cell, (214) 680-1270, or via email at tim@tntdental.com. Of course, you can always visit www.TNTDental.com to learn more.