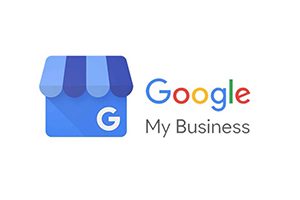 It's not enough to just have your current patients come to your dental practice time and time again. In order to keep growing, you need new dental patients, but you have to rely on more than word-of-mouth. You might be familiar with a little search engine called Google, but have you heard of Google My Business? This internet-based service for business owners powered by Google gives you more control over what users see when searching for a business name.
Marketing as a Local Business
If you're a local business, consider this: nearly 46% of all Google searches are seeking local information (Hubspot, "16 Stats that Prove the Importance of Local SEO"). So, it's important your SEO strategy is on point. As a local business, you need to make sure you have the following pieces of your marketing puzzle intact:
SEO-Friendly Website
Google My Business Page
These two items provide users all the information they need to know in order to pick up the phone and call to schedule an appointment. If you do it right, you can get as much information off a Google My Business page as a website!
Your Google My Business page is a more important SEO strategy than any other option. It not only allows patients to find your practice, but it helps them find you according to geography and ranking.
People are already mobile; they're now completing online searches on the go, so why not provide them a Google My Business page that makes it easier for them to find the information they're looking for…on the go?!
How to Enhance Your Presence
If you're looking for inspiration, look no further than popular restaurants in your area. Follow their lead on how to do a Google My Business page right and provide your visitors with a better user experience when they're viewing your page.
So, once you've got your page secured, remember that Google is watching how you beef up your My Business page.
The better you use it, the more you move up in those search rankings!
Optimizing Your Google My Business Page
You've decided you're ready to start building out your Google My Business page, but getting it right is crucial to patient conversions.
If you don't fully execute, you might run the risk of turning off visitors and potential patients.
Your goal is to provide those visitors all the information they need so they take the organic next step and call to schedule an appointment with you.
Follow these tips to convert visitors into patients!
Set Up Profile Information

Provide all the information requested at the time of setup, to ensure a robust page. This includes a photo to feature, as well as clear answers on the 40 questions Google asks in order to build out your page (e.g. hours, certifications, education, etc.).
Get Reviews on Your Page

Ask your loyal patients to write a review on your page. It's recommended that you aim to get one review a week, so it's time to start networking with those patients who call your dental practice "home."
Respond to Reviews

It doesn't do you any good to get reviews if you don't take the time to respond to them. But, make sure to respond with search-friendly content ( remember that SEO reference earlier?), including a keyword + geographic reference. For instance, you might respond with something like, "Thank you for your review; we appreciated your praise that we're the best choice dentist in Pittsburgh."
Add Photos

The goal of building your My Business page is so visitors don't have to go to your website if they don't want. Add photos of your practice, your staff, yourself, etc. that are important to viewers.
Note: be selective of your photos. If you have five photos of your waiting area, choose and post the best one.
Provide Videos

Videos are helpful to visitors. Remember that people are viewing information on their phones, and with attention spans shorter than ever, a video is a great way to engage viewers. Provide a tour of your practice to familiarize potential patients. Don't forget, Google owns YouTube, so anytime you link videos from YouTube onto Google, that makes Google happy!
Use Google's Post System

You can post on Google My Business just as you can on other social media sites, but just remember, this is not the place for your Facebook posts. All posts here are content-driven, so think of things like linking to patient specials, the latest research or your practice's blog. Steer clear of your personal posts, and be sure to post at least twice a month, to keep the content fresh.
Establish Google Q&A

When you get started, begin thinking of frequently asked questions you answer each day. Here is the opportunity to post that question and respective answers on this site. It not only provides full user experience but also leads to Google's next step in aligning with voice searches. With a robust Q&A, this complements the voice-area searches that Google can execute.
---
Just remember as you build out your local SEO marketing that you want something that provides a direct link to your website, and Google My Business is the golden ticket! This provides users the information they need and if done correctly, drives visitors to your practice. If you're ready to start implementing local SEO strategies and build out your practice's Google My Business page, give the experts here at TNT Dental a call today!
---
About The Author
Tim Healy is one of the founders of TNT Dental, the #1 creator of custom websites and marketing strategies for dentists. Recognized as a leading expert in helping dental practices attract new patients, Tim has a true passion for teaching dentists the important "business stuff" they do not teach you in dental school. If there is anything Tim can do to help you, please do not hesitate to contact him directly at the office, (877) 868-4932, on his cell, (214) 680-1270, or via email at tim@tntdental.com. Of course, you can always visit www.TNTDental.com to learn more.