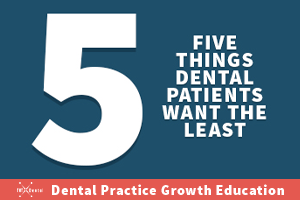 As you might remember from our recent "Exclusive Research: Inside the Minds of 3,735 Dental Patients " blog article, we looked at the five factors patients consider to be the most important when selecting a new dentist. Capitalizing on the work of TNT's Market Research Team surveying 3,735 patients last year, we were also able to determine the flip side of this – the five things patients don't care about in their dental practice. While you may think some of these features should have a place on the "most important" list, think again.
---
The Five Factors Patients Want the Least in Your Practice
So, now you know the top items patients want to see in their dentist, but equally as important is looking at the five factors most likely to deter patients from either coming back…or ever making it in the door in the first place. These are the detractors. Take heed of the features on this list so you know what to invest in and what to avoid.
If you're looking to market your practice and layout your growth plan for 2021, it's important to pay attention to those features that won't pay off for you in the long run.
---
#5 Factor: Schedule Online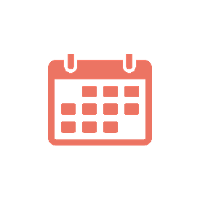 This might come as a surprise. In this digital age, it might be easy to assume patients want the ease of cutting out the "middle man," aka office staff, to schedule their appointments. In reality, a little over 2,600 patients surveyed – sitting at roughly 71% – said offering online appointments didn't really matter to them when selecting a dentist.
---
#4 Factor: Specialization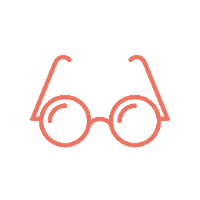 When a patient is looking for a general dentist, 71% of them are not considering if you specialize in implants or orthodontics. At that time, they just want someone who can help them with preventative care and/or restorative treatment.
So, instead of focusing on just your specialization in your website, consider what we laid out in our December article of the most important factors and highlight your education and training. When patients seek out a general dentist, they want to know they are dealing with someone qualified to help them. Sharing information about your education and associations will help convert those web viewers into patients!
---
#3 Factor: Sees Kids & Adults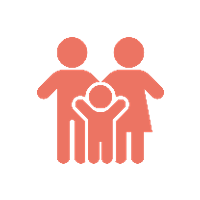 Patients aren't necessarily looking for the "one-stop-shop" approach for their dental needs. About 70% of the survey respondents don't need their trip to the dentist to be a family venture.
But, you know what we said earlier about specialization? While parents don't want a dentist who sees kids and adults, they will make an exception on the specialization front to find a pediatric dentist for their kids. At the end of the day, parents want to know their kids are in good hands for their biannual dental visits.
---
#2 Factor: New Patient Specials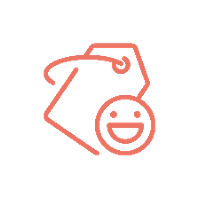 Everyone loves a deal, right? At least we thought so, but come to find out, 81% of those surveyed said it didn't affect their decision to select a new dentist. What everyone actually wants is a good value as opposed to a discount.
If you research what's important in healthcare, a lot of people equate "free" and "discount" with lower quality of care. In our December blog, we looked at how fair fees help dentists convert new patients. Ultimately, patients want to know they are getting a good value and fair fees in comparison to other dentists. Think of it as an airline ticket – if it sounds too good to be true, it probably is…but if your airlines is charging a larger service fee PLUS carry-on fee as opposed to the competitor, you might opt for that other airline. So, as appealing as it may be to offer some free services, instead consider your fee structure and promoting the great value your patients receive.
---
#1 Factor: Spa-Like Amenities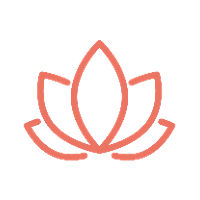 This leads us to the top factor that patients don't care about when selecting their dentist – a spa-like environment in the dental office. With all the money you invest in your practice, do not spend it on this – 93% of patients surveyed said it didn't matter to them!
While you want to make your patients feel comfortable, it's better to make sure, especially in this era of COVID, your practice is clean and modern. Save the aromatherapies and soft lighting for an actual spa day.
---
So, there you have it – the five factors to steer clear of when determining how to invest your money this year. Be careful what you promote on your website; what you may think as the best offerings may not be valuable to patients. And, when they don't find value, they'll keep looking. At the end of the day, you want to maximize your ROI, and if you focus on these features, you won't achieve that.But, if you need help in seeing how your features fit in with your marketing strategy, give the team at TNT Dental a call, and we can make sure you're focusing on all the right factors to drive those patients from your website into your office!
---
About The Author
Tim Kelley is one of the founders of TNT Dental, the #1 creator of custom websites and marketing strategies for dentists. Recognized as a leading expert in helping dental practices grow, Tim is passionate about harnessing the power of online marketing to attract and keep new patients. If there is anything Tim can do to help you, please do not hesitate to contact him directly at the office, (877) 868-4932, on his cell, (972) 989-9137, or via email at tim@tntdental.com. Of course, you can always visit www.TNTDental.com to learn more.