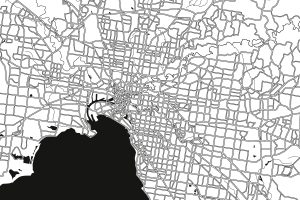 Time flies. While we are honored to have been helping the best dentists grow their practices for more than 20 years, we wanted to take a minute to shorten the timeframe and look back only a year.
It was early 2019 when we launched our own, customized version of displays ads (aka geofencing).
Since then, we have learned a lot.
The following are a few of the highlights on what we've learned using geofencing to help dentists market their practices more effectively.
---
1) Pay Wholesale

If you take nothing else away from this blog, remember this. It is a true game-changer. When we started, nobody said it could be done. Now, we are doing it – as the only provider of display ads at wholesale prices. Everyone else is still running campaigns that include multiple mark-ups. Generally, there are 3 tiers of mark-ups with the wholesale price around $3.75 per 1,000 impressions and your price ranging between $10.00 and $12.00 per 1,000 impressions. Indeed, that is quite a mark-up.
At TNT, we have been very successful with a different approach. We charge you a monthly fee for our expertise, custom designs, measurement, reporting and campaign management. Then, we charge you wholesale for your impressions – the same $3.75 (or so) mentioned above.
To cut to the chase, $1,000 invested in a geofencing campaign at TNT will generate 160,000 impressions while you will get no more than 100,000 impressions from anyone else. Another way to put it… do not pay more than $6.25 per 1,000 impressions.
---
2) Do Not Measure by Direct Conversion Alone

Sure, we have seen many examples of patients clicking directly on one of our display ads and becoming a new patient. Also, we have seen many instances where a current patient sees one of the ads and takes action – such as beginning treatment or referring a friend – based on seeing the ad. However, these activities are difficult to measure accurately.
This is for two reasons.
First, privacy concerns make it challenging to track clicks, calls, and emails back to a specific individual. The experts call it "anonymized data." We just know it means attribution of leads (new patients) from these campaigns can be less than clear.
Second, these ads build awareness that may result in action at a later date. We have researched numerous instances where a person sees the display ad, goes on with their life and searches the name of the dentist in 2 to 3 weeks (or months). In these cases, the display ad worked. It planted the seed. At the same time, we have no way to measure that the delayed Google search is a result of the display ad.
Again, common sense says these campaigns will build brand awareness and make people more likely to select you as their dentist (or come back sooner for treatment). While the end result cannot always be directly measured, being everywhere and anywhere your patients and prospective patients are online can certainly translate to positive momentum in your practice.
---
3) Follower Ads are the Bomb

If there is one component of these campaigns that works almost every time, it is follower ads. Everyone has experienced them. You visit a website to look for an airline ticket or to buy a new pair of shoes, and you become that company's new best friend, with ads for their product prominently displayed on your phone or computer as you browse the internet.
This is not a coincidence. These companies are smart, and they know less than 40% of all consumers make their purchase decision right away. That is one of the benefits of the Internet. Research can be done quickly and without face-to-face commitment. This applies to dentistry, too. 6 of every 10 potential, new patients will check-out your website and not make a decision (appointment) during this first visit.
---
Staying In Front of Your Active Dental Patients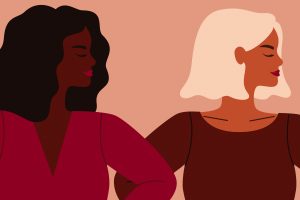 The other pond in which these ads can fish is your current patients. Utilizing our targeted advertising solution to serve ads specific to your current patients is one of the most exciting and effective applications of this technology. According to Dental Intelligence, only 21% of current patients in the "average" practice commit to starting their treatment plan on the day it is presented. This means 79 out of every 100 patients leave to think about their options.
As a result, it is imperative for you to stay in front of both of these valuable groups – past visitors of your practice's website and your current patient base. There are lots of guidelines to follow. We like the "rule of 7". This is an adage developed by very successful salespeople. It is simple. A potential customer has to see your message at least 7 times before they will decide to work with you.
Best of all, it is very inexpensive to put a "rule of 7" program in place for your practice. In fact, most practices can implement this element of an overall display ad strategy for less than $200 per month. The math is simple… attract one more new patient or get one more existing patient to start treatment… and the return on your monthly investment is a home run.
---
Geofencing: A Year in Retrospect
While our desire to learn is never-ending and our mission to develop new tools that help your practice is on-going, we wanted to share some highlights from the last year. Display ad campaigns (aka programmatic ads and geofencing) are an important part of our best marketing programs. At the same time, they have some very unique aspects.
If nothing else, remember the 3 main lessons we have learned so far, and do not hesitate to give us a call with any questions, concerns or ideas. We are happy to help – even if it means only getting started with a follower / retargeting ad campaign.
---
About The Author
Tim Healy is one of the founders of TNT Dental, the #1 creator of custom websites and marketing strategies for dentists. Recognized as a leading expert in helping dental practices attract new patients, Tim has a true passion for teaching dentists the important "business stuff" they do not teach you in dental school. If there is anything Tim can do to help you, please do not hesitate to contact him directly at the office, (877) 868-4932, on his cell, (214) 680-1270, or via email at tim@tntdental.com. Of course, you can always visit www.TNTDental.com to learn more.