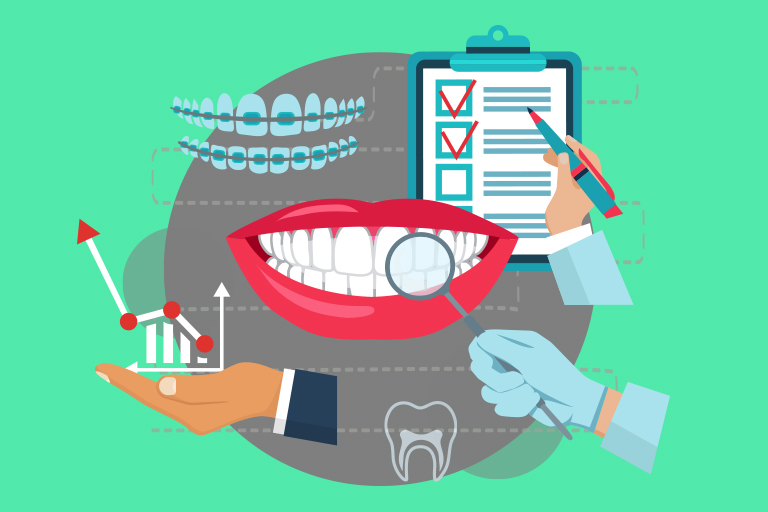 Your practice is moving in the right direction. You've got your dedicated patients who've steadfastly been with you since Day One, and you're putting the right pieces in place to attract new patients. But you always want to look ahead, right? A good practice doesn't stay on top of its game if it becomes stagnant.
There is always an opportunity to grow, and now is the time to start looking at the biggest opportunities that you can seize to expand your revenue. Learning how to minimize undone dentistry and capitalize on patient referrals can skyrocket your practice from just good to truly great!
Schedule Undone Dentistry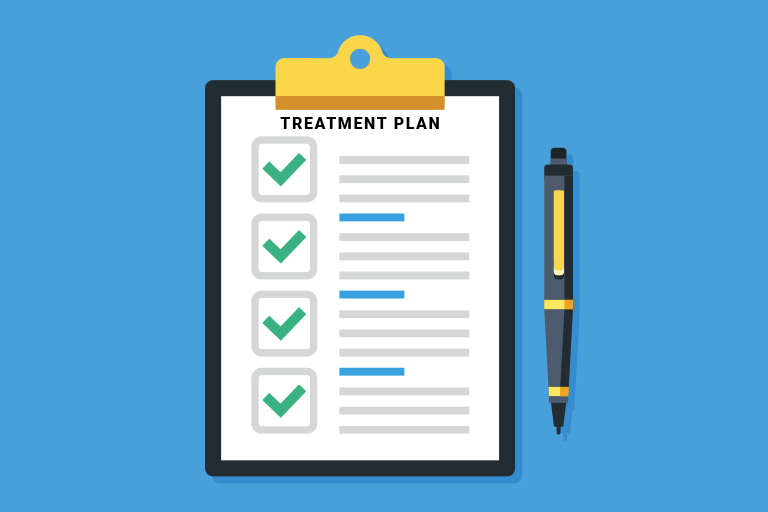 One of the biggest opportunities you can capitalize on is scheduling undone dentistry. You've seen this time and time again. Your patient comes in for their biannual dental exam and uh oh, we've got a cavity on our hands. They're thinking, "I can schedule that appointment sometime down the road," but before you know it, six months have passed and you haven't heard from them since they walked out your door.
If you've let one patient go unscheduled, you've let more, and that starts cutting into your bottom line. Say you have 2,000 active patients; you run a successful practice. When you think of the number of missed appointments for high cost procedures such as crowns, dental implants, dentures, etc., you are missing out on potentially millions of dollars over the cost of a year.
According to RevenueWell, patients will come in every 11 months. If you could tweak your processes and work to get them to coming in just one month sooner – every 10 months –this could potentially be one of the largest growth opportunities you could have in your business!
There is something to say about striking while the iron is hot; when someone is in your office for their biannual cleaning and you discover further dental treatments need to be done, try to get them scheduled that day! If for whatever reason they leave without scheduling, you need to make sure you follow up with them within one to two weeks of their visit to get that unscheduled treatment scheduled, or that money truly walked out the door!
Outside Financing Makes a Difference
If someone is hesitant to schedule because of cost, consider offering outside financing. It might be what tips the scale in your direction to get the patient to schedule that treatment.
According to a 2009 study by the Academy of Dental CPAs, the availability of outside financing to patients increased dental visits by 62% and case acceptance by 282%.
---
Have Your Current Patients Work for You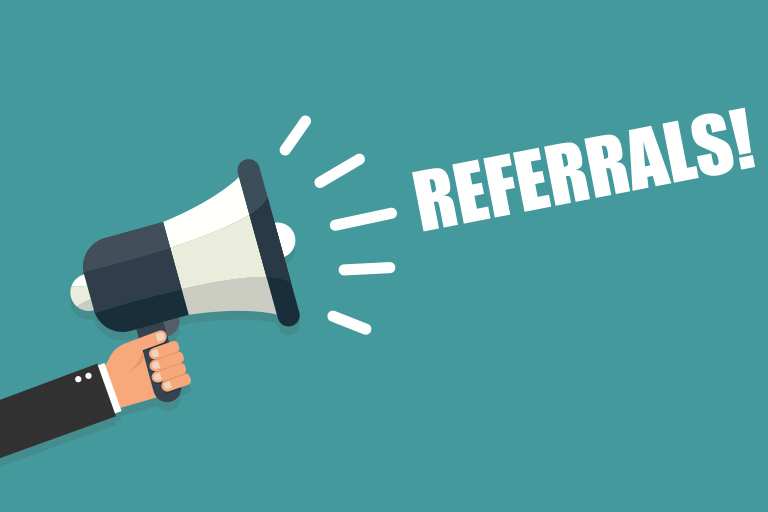 Another way to capitalize on growth is through your existing patients' referrals. Just think, if given the right encouragement (e.g. gift cards, discounts on future services, etc.), you can incentivize your current patients to refer you, either by word of mouth or online. According to DentistryIQ, with the right tools and incentives, 40 to 60 percent of your current patients could refer one new patient a year! Stack that on top of your current patient list, and you could have yourself a nice, steady stream of business.
Keep in mind how much people rely on referrals to make any type of business decisions. What their peers, family and friends think matters.
In a Nielsen study, 92% of customers from around the world say they trust recommendations or word-of-mouth from friends and family above all other forms of advertising.
---
So, What Are You Doing to Accomplish Those Growth Opportunities?
You want to capitalize on crossing all that undone dentistry off your list and getting patient referrals in motion. Here are four things to consider in attaining these goals and building your growth opportunities.
1) Quarterly Newsletters

Create and send your newsletter by both email and text. Texts get opened eight times more often than email, so you have a greater chance of reaching your patient base through someone's phone! Newsletters help connect the patient to your practice, which goes back to the whole notion of patients preferring physicians who they feel they know.
You can highlight a particular topic featuring one of your dentists or a staff member. It shows the human element of your practice, which is appealing to both current and potential patients. Provide a patient profile of one of your success stories; this provides relatability for that patient looking for their next dental home. Finally, showcase a featured service, dental benefits, or reminders. Incorporate those elements into your next newsletter, and you'll have a winner.
2) Practice Management Software

Take your patient database and filter by the people who have a treatment plan in place but haven't begun it yet.  Send out an e-blast specifically to those patients and present special offers and discounts to them, to entice them to schedule now. Scheduling undone dentistry is one of your largest opportunities, and tapping into this revenue stream has the potential to significantly impact the success of your practice this year.
3) Facebook Ads

For your Facebook followers, use ads to target the people who need a treatment plan but haven't started on it yet. If you didn't know, you can actually target them specifically, and they are none the wiser! Out of every 200 patients, say you focus on those 60 or so with undone dentistry to get them to schedule their appointment. For only $1 a click, you can have a pretty good ROI, all by creating a little ad with a direct call to action to get them to book their appointment today!
4) Gift Card Program

Encourage your patients to recruit their friends. Everyone loves free money, right? There are a couple of ways to get people excited about selling your brand and helping you attract new patients along the way.
Think of the Thank You
If you take the time to write and send a thank you note to a patient after a significant procedure, you can include two $50 practice-branded gift cards: one for the patient and one for the person they can refer. This way, you're cherry picking your best patients, and get them while they're happy (since you just fixed their teeth)! By embracing that notion of "birds of a feather flock together," you can attract people who might run in the same circles as your patients and bring them into your patient group.
When you distribute gift cards, you need to make sure they are branded to your specific practice and have a serial identifier. This allows you to track your efforts.
Trackability is key with your emails, texts, gift cards, etc.
By tracking your communications and gift cards, you can trace whose card is coming back to you, and know which patient referred you!
Get the Team on Board
Or, you can hand out 10 gift cards to your staff every quarter and have them hand them out to the people they encounter. You can track their progress and know that you have someone truly invested in the practice who is working to recruit on your behalf.
---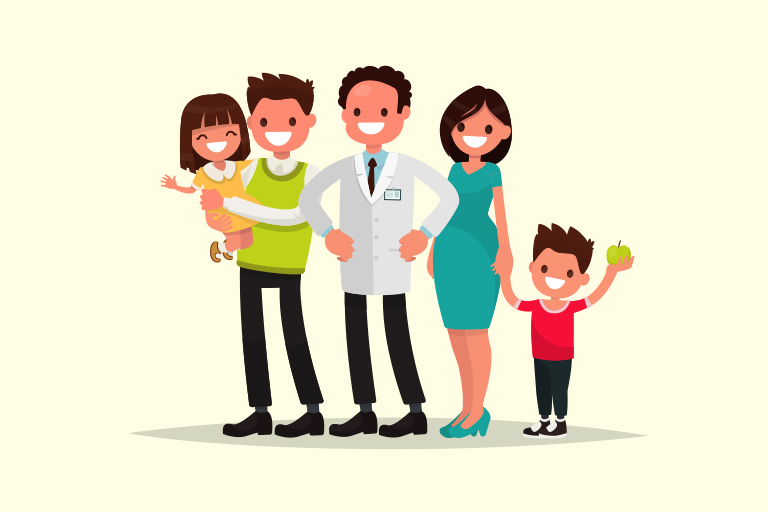 Bottom line, you need to get those patients with unscheduled treatments booked. You now have a four-pronged strategy to tap into this undone dentistry and create a proactive effort to implement this!
Not sure where to start? We can help you create your strategy to schedule those outstanding appointments and generate more referrals. Contact us at TNT Dental today.
---
About The Author
Tim Healy is one of the founders of TNT Dental, the #1 creator of custom websites and marketing strategies for dentists. Recognized as a leading expert in helping dental practices attract new patients, Tim has a true passion for teaching dentists the important "business stuff" they do not teach you in dental school. If there is anything Tim can do to help you, please do not hesitate to contact him directly at the office, (877) 317-4885, on his cell, (214) 680-1270, or via email at tim@tntdental.com. Of course, you can always visit www.TNTDental.com to learn more.