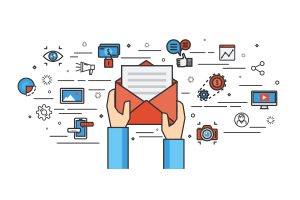 When you think of your practice, what is your most valuable asset? (Hint: your patient base).
So, what are you doing to get an ROI on existing patients?
You might get overwhelmed with all the high-tech solutions and strategies available at your fingertips, but it could be time to reconsider a time-tested tool: email marketing.
Email Marketing for Dentists: An Integral Growth Tool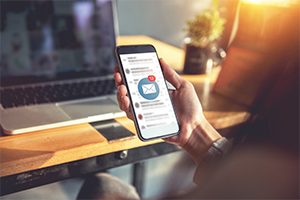 It might surprise you to learn that the art of sending emails is not dead; in fact, it's the opposite! Email marketing is considered the most effective marketing tool in your arsenal. According to a January 2019 Wall Street Journal article, "email still has the highest return on investment per marketing dollar spent," as reported by the Data & Marketing Association.
The same WSJ article references stats pulled from the Radicati Group, a tech-industry analyst firm, who estimates that "[there is] steady 4% growth a year in the number of emails sent, with a record 281 billion emails a day sent in 2018." While you might not be sending anywhere near that number of emails a day, you can see why this might be the most effective tool you can use. Companies and individuals wouldn't send all those emails if they weren't getting any return on their effort!
But, there is more to it than that. Email is successful because of some notable factors (WSJ, "The Hot New Channel for Reaching Real People: Email"):
One of the few open standards remaining: No one controls all email, and no company can get between a sender and its recipient;
Distrust in social media: More and more people are becoming aware of social media's impact on mental health and consequently turning their back on the platform;
It's a creative outlet: Email doesn't require a terms-of-service and allows you to connect directly with your patient.
Where High-Tech Meets Low-Tech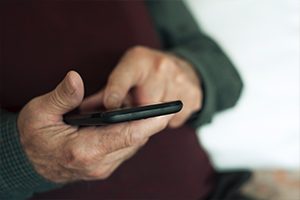 Email is the marketing tool to use for your existing patients. Most companies send some type of a newsletter to their clients, but don't worry, this isn't your "father's newsletter." New technology makes it easy to customize the information that is relevant and engaging to your patients. You can look at other tools, but email allows you to communicate personally and connect with your patients.
For instance, everyone seems to think we're more connected through the prevalence of social media, but that's not necessarily the case. According to McKinsey, "email is almost 40 times more effective than Facebook and Twitter combined in helping your business acquire new customers."
---
Benefits of Email Marketing
Email marketing is extremely effective at connecting with your existing patients, but it offers several benefits in comparison to other digital marketing techniques:
Measurable

With email marketing, you can track the number of clicks your emails get, how much content viewers read before clicking out of the email and website traffic coming from your emails. It's the most quantitative way to assess how your email marketing is doing.
---
Low Cost

A typical newsletter can be written and distributed for about $300. If you have 2,000 readers, the newsletter costs about $0.15 each. Now, what if you bump that up to 5,000 readers? Then, you have a newsletter created for the low price of less than a postcard. You can't beat that, especially when you think of the ROI you get from email marketing.
---
Leverages Current Patients (Your Most Valuable Asset!)

When you reach out to your current patients, you're not only planting a seed about their dental care, but you're extending your relationship and connection with them. A newsletter in the hands of a current patient serves as a low-cost reminder (and much less pushy than a phone call!) to come back into the office for any unscheduled treatment or preventive dental work. Another benefit – it couples well with their ability to engage in word-of-mouth. Email marketing gives your patients something to share/refer to their family and friends, which in turn, generates more business for you!
"Email marketing helps connect patients to our clients' practices, which in turn, creates a more dedicated patient base. Those patients not only feel more comfortable with their dentists, but they are eager to share their good experiences with others, which is a win-win for everyone involved."

– Tim Kelley • Founder, TNT Dental
---
If you're ready to incorporate the high-tech with the low-tech at your practice and reintegrate a solid email marketing campaign into your strategy, give us a call at TNT Dental today! Our team of Practice Growth Leaders will work with you to develop a top-notch email marketing plan to take your practice to the next level.
---
About The Author
Tim Kelley is one of the founders of TNT Dental, the #1 creator of custom websites and marketing strategies for dentists. Recognized as a leading expert in helping dental practices grow, Tim is passionate about harnessing the power of online marketing to attract and keep new patients. If there is anything Tim can do to help you, please do not hesitate to contact him directly at the office, (877) 317-4885, on his cell, (972) 989-9137, or via email at tim@tntdental.com. Of course, you can always visit www.TNTDental.com to learn more.