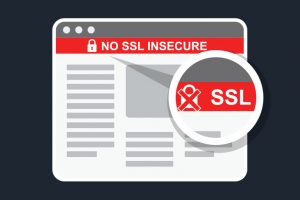 Does your website have an SSL certificate installed? Google has put in place big changes that could negatively impact your site – if you don't act now. "Not Secure" warning messages are now being displayed by Google in search results, as well as natively in internet browsers (Chrome, Firefox, Safari, Edge, Internet Explorer, Opera, and more).
Making matters worse, your website's results on Google searches will become buried if an SSL certificate is not installed (potential patients won't find you on Page 2).
What is an SSL Certificate?
You might be familiar with the term "SSL Certificate." But do you actually know what it means? Technically, it stands for "Secure Sockets Layer," but in layman's terms, it's considered one of the ways websites can provide security to their viewers.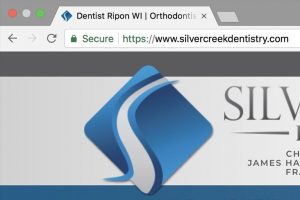 You might commonly recognize it by its green padlock symbol, the word "secure" and the "https" beginning of the website address. If your site doesn't show these elements, you're not providing your viewers, and potential patients, a secure viewing experience!
When patients see those components, they're confident they are not dealing with a scam website. In the case of a dental practice, maintaining a secure website is key, as healthcare sites are among the most common to face threats from cyber criminals.
Healthcare organizations are involved in 1/3 of all data breaches (single biggest victim of data breaching), according to the USDA.
In assessing the impact of these violations by Becker's Healthcare, these breaches cost the U.S. health industry $6 billion a year. In many cases, hackers target smaller dental practices, based on the belief they often lack online protection and security measures.
---
Quick Tip: How to Tell if Your Site is Secure
Determining if your website is secure with an SSL certificate is easy. Simply pull up the site in your favorite internet browser. If your URL begins with https (as opposed to just http), your site is secure. You might also see a lock icon before your website URL that indicates the site has an SSL certificate installed. If you see the verbiage "not secure," an exclamation point, red lock or a lock with a slash or "X" on it — you're in trouble!

---
Benefits of a Secure Website
Taking the necessary steps to secure your practice's website will not only help you attract and keep patients, but will also help to make you more visible to those seeking out your services. It can even provide a much needed SEO boost with Google!
Patient Confidence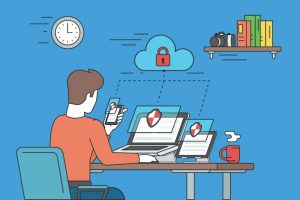 When patients visit your site and know their visit is secure, in instills confidence in you as a dental provider. The perception is if you are careless with your security on something like your website, then you'll be careless with their information elsewhere…particularly when it comes to medical records and possible HIPAA violations. When that happens, then visitors will start looking elsewhere for their dental needs.
If you offer oral healthcare products for purchase on your site, this is critical! That secure, padlock designation tells customers their financial information will not be comprised when purchasing on your site.

If they see this on their screen, they are out of there…
Meaning you not only lost any potential production, but you lost a patient and long-term recurring revenue!
---
Improved Search Rankings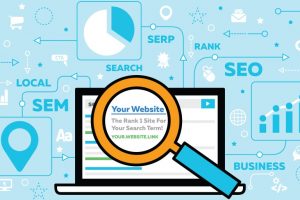 Google has added SSL certificates as part of their search algorithm, meaning they give preference to secure sites in their search engine rankings. So, if you have a secure site, odds are you will rank higher in someone's search results for "dentists near me." It could provide the edge you need against competitors and mean the difference between page 1 and page 2 search results.
A SSL Certificate means that Google is able to validate your domain as being owned by your business. A simple registration process is all it takes to get your site "legit" in Google's eyes. Certificates can range from $100 to $1000 a year, depending on the level of security required for your practice's site. Beware of sites offering SSL Certificates for free; you get what you pay for, and you might as well offer an unsecure viewing experience if you opt for the free certificate.
When your site is listed as secure, it gives Google the confidence it needs to know it is not serving online viewers a scam site. As an official Google partner, TNT Dental believes in the importance of adhering to Google's best practices for websites, and encouraging our clients to protect their sites goes along with that!
---

The best rule of thumb: if you don't see https as part of your URL,  then call your website developer and figure out why!
Better yet, if you need help in figuring out how to get your SSL certificate and making your website secure, give us a call at TNT Dental today! We know how to get your website up-to-date and secure with Google's best practices and recommendations. If your site is not secure, or you are unsure — we're always here and ready to help.
---
About The Author
Tim Healy is one of the founders of TNT Dental, the #1 creator of custom websites and marketing strategies for dentists. Recognized as a leading expert in helping dental practices attract new patients, Tim has a true passion for teaching dentists the important "business stuff" they do not teach you in dental school. If there is anything Tim can do to help you, please do not hesitate to contact him directly at the office, (877) 317-4885, on his cell, (214) 680-1270, or via email at tim@tntdental.com. Of course, you can always visit www.TNTDental.com to learn more.