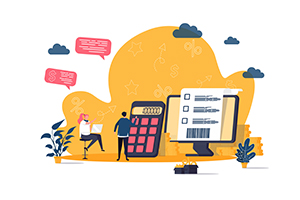 In our last article, "
Building Your Dental Practice's 2022 Marketing Plan: How to Set Goals
," we began the conversation about the importance of planning next year's marketing strategy.
In the second installment of our four-part series, we are assessing the next step in your marketing planning… how to close your dental practice's "back door" and manage attrition.
We'll take a deeper dive into the three critical components of controlling your attrition rate: measure, manage and reduce.
---
Measure

Your Dental Practice's Attrition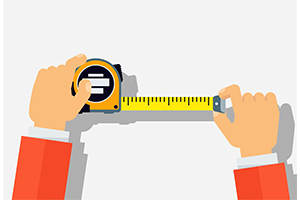 The first step toward managing your dental practice's attrition is calculating your actual attrition rate. The good news? If you're using practice management software, you can easily figure out this number!
Remember, with attrition, you're looking for patients who haven't been back to your practice in 18 months or longer. With the right software, you can grab this figure with little to no effort.
If you're worried you'll have to pour through records and do a lot of cross-referencing to identify those patients, there is good news! Other tools are out there to provide a predictable way to look at attrition. If you need a place to start — check out Dental Intelligence or Practice by Numbers.
---
Manage

Your Dental Practice's Attrition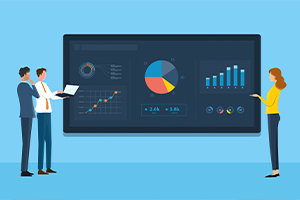 The next stage in controlling your dental practice's attrition is managing your attrition rate. This all starts with reappointment. For the patients you have coming in today, you want 95% to leave with their next appointment on the books!
The national reappointment average for dental practices sits at 92%. If your reappointment rate is below 91%, you won't hit your attrition rate of 20%.
By now, you should know the best ways to reappoint:
Hygiene: Have your hygienists schedule patients before they even leave the hygiene bay!
Restorative: Make it your assistants' priority to reappoint while the patient is in the chair.
---
3 Attrition-Busting Tips
Getting started is as easy as 1-2-3!
Consider these three, simple attrition-busting tips
to make marked improvements at your dental practice.
---
1) Leverage Your Dental Team's Morning Huddle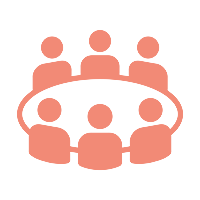 The next tactic to getting all those unscheduled dental patients on the calendar is to discuss reappointments missed from the prior day during your team's morning huddle. Turn that huddle into an action plan and focus on getting those patients scheduled!
---
2) Perform an Assessment at the First of the Month


Run a report the first of the month on all your unscheduled patients from the previous month. Then, make a plan with your dental practice's front office staff to work on scheduling those patients as soon as possible.
---
3) Determine Patients Unscheduled Five Months Out

If those other tactics didn't work, then make sure you look at who hasn't been in the practice in six months (since their last hygiene appointment) and book them for their next appointment!
---
Reduce

Your Dental Practice's Attrition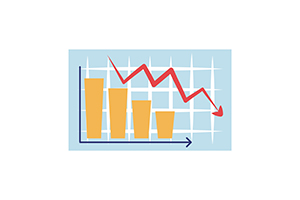 If you work on measuring and managing your dental office's attrition, you can actually reduce your practice's attrition rate. And when you can start lowering your attrition, it can have positive effects on not only your practice numbers but also your marketing plan and associated costs!
If you think back on our dental practice example from the previous article… if a 1,500 patient practice has an attrition rate of 20% — you're losing 300 dental patients a year. If you can reduce your attrition in that practice to 15%, you then lower your attrition figure to 220 patients lost. Our example practice also wanted to get to 1,650 patients by the end of 2022, so by lowering the attrition rate, their new patient goal suddenly becomes a little more attainable. It goes from 37 a month down to 31!
The numbers tell the story. By reducing attrition, you can lower your new dental patient goal, which then saves you thousands of dollars a year on marketing costs.
---
Take Action!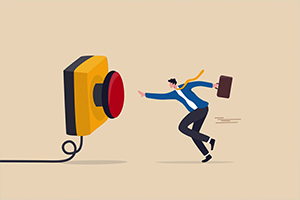 Just remember, attrition is one of the most overlooked factors in dental practices, and certainly in planning a marketing strategy. Just think… if you can work on measuring, managing, and reducing your dental practice's attrition rate, you can build a marketing plan that will succeed, all while lowering the number of new patients you need to meet your goal. Not to mention, the amount of money you have to put into your marketing budget will be drastically less!
Once you have this mastered, we can look at the next topic in our "Building Your Dental Practice's 2022 Marketing Plan" series – how to hit your new dental patient goals.
So, if you're ready to begin the journey to close that backdoor and reduce your attrition rate, contact TNT Dental. Our team is experienced in helping our clients determine a strategy that keeps those patients coming back, and helping them achieve a better attrition rate!
---
About The Author
Tim Healy is one of the founders of TNT Dental, the #1 creator of custom websites and marketing strategies for dentists. Recognized as a leading expert in helping dental practices attract new patients, Tim has a true passion for teaching dentists the important "business stuff" they do not teach you in dental school. If there is anything Tim can do to help you, please do not hesitate to contact him directly at the office, (877) 868-4932, on his cell, (214) 680-1270, or via email at tim@tntdental.com. Of course, you can always visit www.TNTDental.com to learn more.