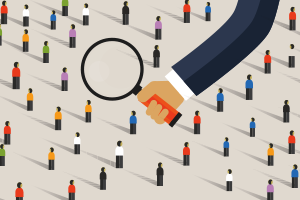 If you're looking for ways to attract new dental patients, you might be focusing on the number of patients coming in the door, but that's not the only number you want to keep in mind.
Now, think about companies you enjoy. What do you like about them? Is their customer service top-notch?
Companies gauge feedback on these factors and more to determine customer loyalty as part of the Net Promoter Score (NPS). If you're not monitoring this score now… add this to the list of numbers to follow!

---
What is Net Promoter Score (NPS)?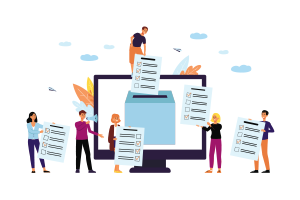 According to Bain & Company, a global consultancy firm, at its most basic level — NPS is a "single, easy-to-understand metric that predicts overall company growth and customer lifetime value." It's literally how one number can help determine your potential future success. Not only does it gauge customer satisfaction and help you identify ways to earn patient loyalty, but it also drives the creativity and energy of your employees. Just think — when you're doing that, you're achieving what you set out to do with your business… grow your number of new dental patients!
Some of your favorite companies probably use NPS to determine their standing — across all industries. Bain & Company lists Southwest Airlines, General Motors, GE, Anheuser-Busch, Johnson & Johnson, AT&T, Expedia, Progressive, and Sony, among others, who use NPS to track customer loyalty. If you start incorporating NPS into your strategy, you're in great company!
---
Why the NPS Score is Important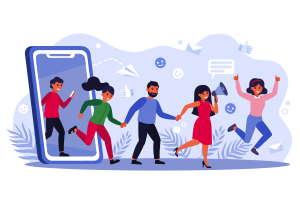 NPS is the one metric we have that objectively tells us about patient loyalty. Remember this about the patient experience — it's about the patient remembering and recognizing enough of their visit to want to share the word with others. Just as word-of-mouth and referrals are important, you want your dental patients to have had such a great experience that they want to share it with friends and family! When that happens, you can convert those good experiences into great new patients.
---
How is NPS Calculated?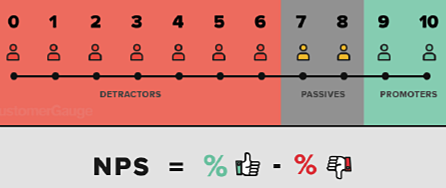 Customers are typically asked one main question (although additional questions can be incorporated into the feedback):
"On a scale of 0-10, how likely is it that you would recommend (company name) to your friends, family, or business associates?"
Responses to this question fall into one of these categories:
9-10: Promoter
7-8: Neutral/Passive
0-6: Detractor
So, to calculate your NPS score, subtract the number of Detractors from the number of Promoters, take that number and divide it by the number of total responses. Finally, multiply it by 100 to get your final score.
The importance of knowing this number gives you insight into your patient loyalty and it helps you to get ahead of any negative feedback.
---
How Does NPS Apply to Dentistry?
By now, you understand how companies across all industries can use NPS to determine customer loyalty, particularly in the retail or hospitality space.
You can make this work for your dental practice as well!
This is your opportunity to take the information you receive from your patients to make improvements or keep up the good work.
---
Tangible Actions

The feedback you receive from the survey can give you tangible experiences/action items, both good and bad, to help you improve the patient experiences. If you don't know something's wrong, then you don't know you need to address it. On the flip side, if you don't know something you're doing is working for patients, then you might not know you need to keep a good thing going!
---
Compare Against Other Dental Practices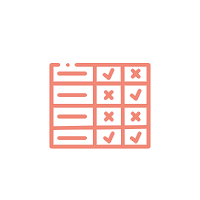 Knowing your NPS score can help you to measure up against other dental practices. It gives you insight into how well you're doing in providing a quality patient experience.
---
Compare to Yourself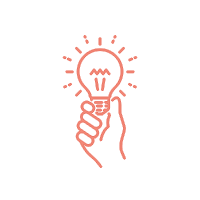 It's great to know how you're performing when comparing to your competitors, but it's just as important to compare against yourself, too. Once you know your NPS score, use that ranking to measure up against yourself in the future to see if you're faring better or worse than the previous NPS score. This can help you to manage your training and staffing needs.
---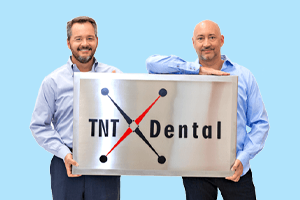 It's amazing how one little number can have such an impact on your practice. It is the single best way to get more patients (remember, your promoters promote your practice). More referrals lead to a lower cost per patient, which then leads to more new patients – it's a win-win! Also, it helps you to bring in the right kind of patients. Your promoters will refer to others they know, which drives a higher quality of new patients into the practice.
NPS not only benefits you in the short term but also considers this for a long-term benefit. One day, you'll want to sell your practice, and you'll need investors to buy it. NPS is a great way to tout your score to appeal to those investors. This is the most important asset you have to appeal to their investment opportunities and set you on the course to retirement.
If you're ready to start taking the plunge and see where your NPS score stands, give us a call at TNT Dental today. We're ready to start surveying your patients to help you get more promoters out of the bunch and build your new patient numbers!
---
About The Author
Tim Kelley is one of the founders of TNT Dental, the #1 creator of custom websites and marketing strategies for dentists. Recognized as a leading expert in helping dental practices grow, Tim is passionate about harnessing the power of online marketing to attract and keep new patients. If there is anything Tim can do to help you, please do not hesitate to contact him directly at the office, (877) 868-4932, on his cell, (972) 989-9137, or via email at tim@tntdental.com. Of course, you can always visit www.TNTDental.com to learn more.