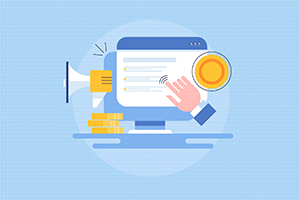 In our previous "Secrets of How Top 10% Dental Practices Build Their Marketing Budget" article, the goal you want to strive for when building your marketing budget is an average of $100 per dental patient. With that budget, if you get 30 patients a month, that comes to $3,000 a month and $36,000 a year… but, how do you know your dental practice's marketing is working?

Using Software to Assess the Effectiveness
of Your Dental Office's Marketing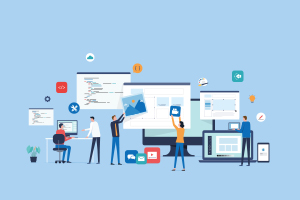 The best way to determine if your dental office's marketing strategy is working is through assessing metrics, sometimes known as Key Performance Indicators (KPIs). There are some good dental practice management software overlay tools out there to use, but be prepared to tack on another $4,000 – $5,000 to your marketing budget!
Dental Intel – software built for dentists to overlay on top of your dental practice management software, designed to help track numbers and increase production.
Practice by Numbers – another dental practice management software overlay option that assesses practice analytics and call tracking.
This leaves you with a couple of options… 1) you can either lower your overall marketing budget to account for additional software expenses, or 2) you can do basic KPI tracking on your own by maintaining a spreadsheet to measure the practice's performance.
---
Prefer a DIY Approach?
Here's 5 Key Dental Patient Metrics
You'll Want to Track Each Month
If you're desiring to crunch the numbers yourself and provide your dental office with its own KPI tracking, you will need to make sure you evaluate the below figures each month to determine if your strategy is working.
---
1) New Patients
This is the simplest metric to measure! It is simply the number of new dental patients entered into your dental practice management software.
---
2) New Patient Sources
This is where your dental patients came from. Remember, the five best sources to focus on when it comes to new patient acquisition are:
Referrals from Existing Patients
Google / Search Engine Optimization (SEO)
Community Outreach
Dental Insurance Marketing
Paid Marketing (Google Ads, Facebook Ads, etc.)
There can be a slight challenge sometimes when pinning down dental patient sources on your own. Sometimes, a patient can technically come from more than one avenue, making it hard to determine where you attracted any given person. This is where practice management software overlays like Dental Intel and Practice by Numbers can oftentimes remove a little more of the guesswork (but, even they are not perfect).
Keys to Getting Accurate New Patient Information
When a new dental patient calls the dental practice, encourage your team to ask where they heard about you. You can also review new patients in your morning huddle and challenge them to find out any missing information pertaining to where new patients came from. By your next morning huddle, they'll hopefully have the answers you need to tie up any loose ends!
Don't forget… any information you pin down, you have to put into your dental practice management software! What good is it to get the information if you don't track it?!
---
3) Total Monthly Production

This is how many dental patients you've seen and how much production was generated per appointment.
---
4) Total Number of Monthly Appointments
This figure is the total number of dental patients who came into your practice. This total has a direct impact on your production!
---
5) Average Production Per Patient
You can determine this by dividing your monthly production number by the number of dental patients seen.
---
No One Said It's Easy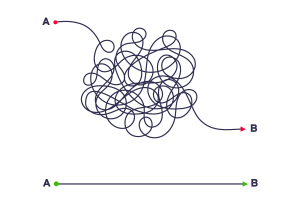 If you cannot, or do not, want to commit to tracking these numbers and completing an ongoing analysis yourself… it's important to remember practice management software overlays and other paid measurement tools probably aren't going to be the magic bullet you are looking for. While this type of software can provide innumerable benefits and deep analyses, they also do require a personal time commitment — as well as a culture change on how you and your team evaluate success and communicate with one another. Don't throw away your marketing dollars on software to do the analysis for you if you're not ready to commit!
It could be advantageous to start slow and track the numbers yourself until you feel as though you're ready to "level up" and dig deeper. In tracking these numbers on your own, you can and will discover the information needed to make smart, tangible decisions about your dental practice's future. These include:
If you met your new patient goals;
The cost per new patient, by source;
If you hit your overall production target.
Once you measure these five key metrics, you will be able to tell if your marketing is working — and if you need to adjust anything moving forward!
If you're looking for help on how to start doing your own analysis to see if your marketing budget is working for you, then give the experts at TNT Dental a call today. We're ready to help!
---
About The Author
Tim Healy is one of the founders of TNT Dental, the #1 creator of custom websites and marketing strategies for dentists. Recognized as a leading expert in helping dental practices attract new patients, Tim has a true passion for teaching dentists the important "business stuff" they do not teach you in dental school. If there is anything Tim can do to help you, please do not hesitate to contact him directly at the office, (877) 868-4932, on his cell, (214) 680-1270, or via email at tim@tntdental.com. Of course, you can always visit www.TNTDental.com to learn more.