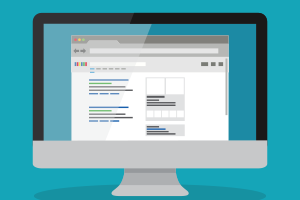 As a dental practice today, you understand the importance of making it to the first page of Google. You want to be discovered by prospective patients, and Google is part of the gateway to making that happen. If you're working with a dental marketing company, they should be managing your SEO strategy to help drive those patients to your page. But it's important they're taking the right steps to make sure you're not only getting to the first page of Google but also getting the bank for your buck!

---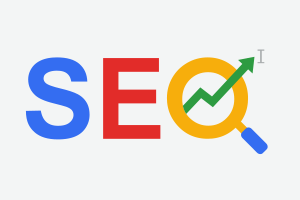 You know the most efficient and cost-effective way to get new patients is through referrals, but long term, the next best way to get patients is through Google search. Just remember, slow and steady wins the race. Think of Google as the tortoise – working to land on the front page of Google takes time, but ultimately, will help get you to get the patients you want! Traditionally, SEO has gotten a bad name because people didn't do it the right way. One thing to remember, when you're dealing with SEO, you can't expect quick results, so slow things down, get into the tortoise mindset and start setting the course for how to get on the first page of Google.
---
How Do You Know if You're Getting Your Money's Worth?
If you're paying a company for SEO, they should be completing certain tasks for you to keep your SEO game on point.
Check out these to-dos and then schedule your appointment with their team to ask how they're serving you on this journey.
---
Geographic Strategy

Think of the geographic area you want to win, and be realistic. In reality, you'll be able to win patients who live within three to five miles of your practice. If your marketing company says they'll guarantee patients from a larger radius, it's evident they don't understand Google's algorithm.
---
Focus on Keywords

Pick eight to 10 keywords patients should associate with your practice and focus on those to win. There are three tiers of keywords to maximize search results volume.
Tier 1: "Dentists" or "Dentists Near Me" appears in 60-70% of search results
Tier 2: These are some of the more specialized terms: "Dental implant," "dentures" and "emergency dentistry"
Tier 3: Select four to five terms important to your practice (e.g. "veneers," "implant dentures," etc.). These must be customized to your practice and help get you high-value patients.
---
Have Measurement Tools in Place

In order to assess your SEO efforts, it's important to make sure you have measurement tools in place to track how many patients you're gaining from the work being done. Make sure your marketing company is providing you figures on the calls and email patient requests generated from Google search.
---
Tracking Reporting Tools

Do you know the eight to 10 keywords you're focusing on for your Google search results? To close the loop, you need to make sure your marketing company is tracking how those keywords are serving you through various reporting tools.
Check where those keywords are placed – are they helping you get to the first page of peoples' Google searches? And don't be afraid to check out marketing software designed to help with SEO, including BrightLocal and Places Scout.
---
Create Original Custom Content

Make sure your marketing company is generating one piece of original custom content written just for you. You shouldn't be able to see this content on any other practice site! Just remember, content is a huge driver of Google's algorithm, so at the very least, you need one unique piece of content a month, but if you wanted to step on the gas and be a little aggressive, challenge your marketing company to create two to three pieces a month for you.
---
Google Reviews

Another key tactic to scoring high in Google's search results is getting reviews. Make sure your marketing team is doing what they can to get at least one review a week on Google for you from your clientele.
---
Maintain Directory Listings & Citations

If you want to top the Google search listings, it's critical your contact information is up-to-date! Task your marketing company with making sure your online directory listings are reflecting all your updated information. If patients are searching for you on Healthgrades, Bing, or other platforms, they need to contact you are your current office number, not the one you had three years ago. Select 30 to 35 directories that matter and make sure patients can easily find you in those directories!
---
Spam Control Program

Believe it or not, the internet is full of untrustworthy people (shocking, I'm sure). There are individuals working with programs trying to cheat their way ahead of you in the Google search listings, and you want to make sure your marketing team is looking out for those people!
---
Social Media

Get a plan in place with your marketing company for help with your social media presence. Google measures your internet presence, so you need to make sure you're not just present, but active on social media. When you do that, you increase your SEO results and drive in more patients!
---
SSL Certification

It's important to instill confidence in your patients that your content is secure. Make sure your marketing company has registered and approved your domain name as a secure site. The last thing you want is for someone to find your site in Google and then their browser warns them your site is not secure. If you're not secure with your website, what makes them think you're secure with their personal information?
---
Behind the Scenes Coding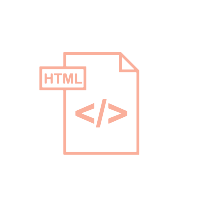 Don't forget about all the workings behind the scenes, to make sure Google recognizes your site! Your marketing company should be taking care of title tasks and meta descriptions, aka the "road signs for websites." Some of this is even hard to understand for SEO, but it's a component of success.
---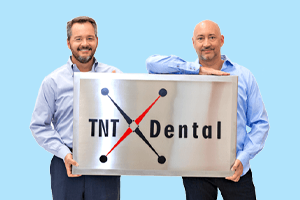 As you can see, there are many pieces to measure SEO success. If you're paying a marketing firm to help you excel at SEO and land on the first page of Google, you want to make sure you're getting what you deserve. If your marketing team isn't measuring up and addressing these tasks we've outlined here, give us a call at TNT Dental; our SEO experts will address each of these tasks, and get you to patients' top page of the Google search results!
---
About The Author
Tim Kelley is one of the founders of TNT Dental, the #1 creator of custom websites and marketing strategies for dentists. Recognized as a leading expert in helping dental practices grow, Tim is passionate about harnessing the power of online marketing to attract and keep new patients. If there is anything Tim can do to help you, please do not hesitate to contact him directly at the office, (877) 868-4932, on his cell, (972) 989-9137, or via email at tim@tntdental.com. Of course, you can always visit www.TNTDental.com to learn more.