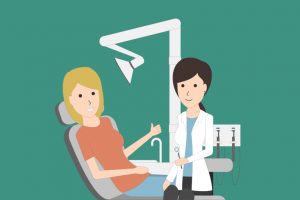 You love your dedicated dental patients. You can always count on them showing up to their appointments, paying in a timely manner and referring you to their friends and family. If you could only clone those patients and get more of them in your door, you'd be set! But, all hope is not lost; you may not be able to fast forward to the future and replicate them, but rest assured, you'll attract high-value patients to your practice by following some simple recommendations.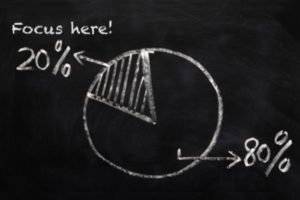 The benefits of identifying and attracting high-value patients to your practice can be summed up in the Pareto Principle. It states that 80% of your revenue is generated by 20% of the customers. That's incentive to identify and attract those patients falling in the 20% bracket! But where do you start?
According to PracticeBuilders, follow these seven tips to identify, attract, and retain high-value patients in your practice:
1) Determine Your Ideal Dental Patient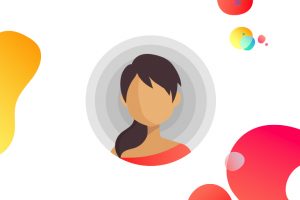 In order to attract your high-value dental patients, you need to know who you're targeting, right? The best way to narrow that focus is by creating the ideal, high-value dental patient profile. This person is someone who's most excited about what you have to offer and will gladly pay for those dentistry services. Which patients earn you the most profit? Start by categorizing patients by identifying factors, such as age, income level, geographic location and family size. Once you narrow down your focus, you can tailor your dental marketing plan to attract those patients.
---
2) Send the Right Message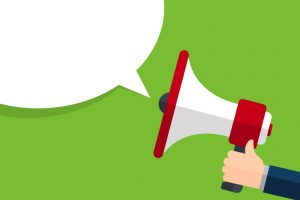 What good is setting a plan in motion if you don't communicate it properly to your audience? You may offer all these high-end, niche services, but if you don't tell existing and prospective patients about it, how are they going to know it exists? Be sure to share the end result of the treatment and services – people care about how this has positively affected other dental patients.
Telling them about the treatment alone will not seal the deal; you have to evoke emotion, and conveying others' stories will help you to accomplish that. Just make sure your verbiage remains consistent along all lines of marketing.
---
3) Makeover Your Dental Website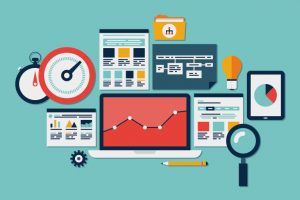 You've built out your custom dental website with videos and mobile-friendly capabilities, but are you telling your high-value patients what they need to hear? Now is not the time to get modest and throw up generic terms like "family dental practice" – that won't grab your audience's attention.
Be sure that your marketing materials are reflected in your website tagline, so patients are certain they are choosing the right dentist for their needs.
---
4) Give 'Em What They Want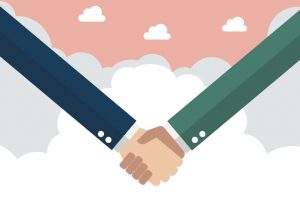 Converting website visitors into patients is just the first step. Once you have them, you've got to keep them, right? But, how do you do that?
You've got to make sure you provide your high-value patients what they want – exceptional customer service, treatment options and amenities tailored to what they are looking for in a dentist. This will set you apart from your competition and keep them coming back!
---
5) Target Them Where They Buy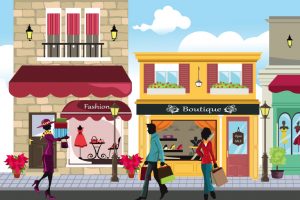 You have these high-value patients coming into your dental practice, but what do you know about their shopping preferences? Here is where your research and groundwork will be key. By doing the extra legwork to figure out your ideal patients' buying decisions, you can determine where they spend their time and money both on and offline.
Once you determine those components and what gets them to buy a certain product, try targeting them where they buy – they'll be more receptive to your message and be more apt to give your practice a try!
---
6) Create Workable Processes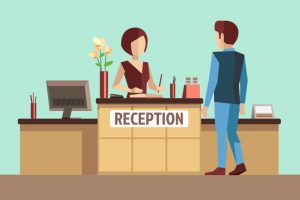 You've put in all this work into targeting the ideal, high-value patient, so make sure everything runs like clockwork once they've committed to coming to your practice.
From the first interaction with your team to when they walk out the door, you need to provide your patients a buttoned-up experience that makes them want to come back for more! Develop solid processes, incorporate the right software systems, and hire the best team to execute a first-rate experience for your patients!
---
7) Craft a Marketing Plan that Works
Once you've determined your ideal, high-value patient and how to connect with them, you need to finish out the plan and develop a dental marketing strategy that allows you to reach those patients!
Here are some factors to consider:
Get Social!

Determine what social media platforms best "fit" your target audience and develop a plan to engage with those patients, whether it be through Facebook, LinkedIn, Instagram, etc.
---
Target Ads

If your goal is to attract high-value patients, then make sure your advertising dollars are going to targeting those customers. You can do this in social media, Google Pay-Per-Click ads, email campaigns, etc. Just use that research you've compiled and make it work to your advantage!
---
Encourage Referrals

By offering your services to a select group of high-value patients and mentioning you accept new patients via referrals, it provides that exclusivity so many patients seek. They will want to tell their friends and family, and you've established a low-cost way to get new patients in the door.
---
Support High-Value Patients

Once you get your high-value patients, you want to make them feel special. Cultivate that relationship with your most profitable patients. Think of ways to sell them on high-end services and figure out how you can make them feel that exclusivity again when they come into your office.
---
If you are not taking the time to establish a connection with your high-value patients, you are missing critical revenue! If you need help laying the groundwork and determining how you can employ these seven tactics into attracting high-value patients for your practice,
give us a call at TNT Dental
today!
---
About The Author
Tim Healy is one of the founders of TNT Dental, the #1 creator of custom websites and marketing strategies for dentists. Recognized as a leading expert in helping dental practices attract new patients, Tim has a true passion for teaching dentists the important "business stuff" they do not teach you in dental school. If there is anything Tim can do to help you, please do not hesitate to contact him directly at the office, (877) 317-4885, on his cell, (214) 680-1270, or via email at tim@tntdental.com. Of course, you can always visit www.TNTDental.com to learn more.