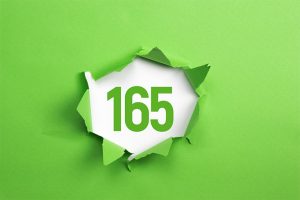 If you remember our post about knowing your rate of return, you understand the importance of getting your patients to come back to your practice. By assessing your numbers and knowing your rate, you can capitalize on money being left on the table.
But, if you've got what you think is a good rate of return, you don't need to read any further… right? As you've probably heard throughout your life, there is always room to improve, and this situation is no different. Just think, if you could get only 5% more patients to your practice, you could add $1 million in revenue!
If you're curious about your rate of return, you're not alone. A lot of dental practices are looking into their rate, and when you're ready to take this step, let the team at TNT Dental know. We are equipped to do this analysis for you and help reclaim those unscheduled patients.
An Interesting Case Study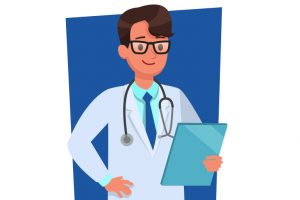 Let's take a look at a dental practice that is ticking all the boxes on number of patients. On the surface, they seem to have it all.
You have a dentist in an Oklahoma small town who is doing an amazing job of marketing. He's averaging 165 new patients a month.
It's safe to say he's doing well for himself. All in all, this dentist is seeing about 823 total patients a month. This comes to a 78% rate of return, which is pretty good. However, when you look at the other side, it means 22% of his patients aren't coming back.
This equals 175 patients a month who are not returning… looking at it that way, it's not as impressive.
Just think: if this dentist could increase his rate of return by just 5%, going from a 78% return to an 83% return, there would be $945K in increased revenue for the practice! So, how can you get 40 more of those patients to come back? What can a dentist who's already killing it at marketing do to capture 40 more of those new patients to come back?
---
How To Bring Dental Patients Back
Running Report

You can run your own report, call all those non-returning patients and talk to them. If you have patients who get to 7 months out without a follow-up appointment, that's your cue to contact them. Just remember, it's important to call or text when you know they'll actually answer their phone. Contacting them in the middle of the day when they're at work doesn't do you any good. You're putting the onus on them to listen to your message and call you back. You will need to make sure you have staff on hand to be able to contact those patients after hours.
---
Drip Marketing

You can also couple running a report and contacting unscheduled patients with drip marketing efforts. Drip marketing involves "dripping" pre-written messages to customers over time.
Once you have patients who've gone seven months without scheduled treatment, it's time to reach out to them, but mix in your drip marketing by sending those unscheduled patients emails about dental health.
This is the time to include videos and health tips on tooth care in those emails. By staying in front of those patients, you increase your chances to get them back into your practice and increase your rate of return.
---
Use Dental Software Programs

When you've exhausted the manual reports and drip marketing efforts, you can always turn to dental software programs, like Dental Intel or Treatment24Seven. These programs are data mining software for practice management. They take all the manual work out of tracking patients for you and alert practices about patients to call, no shows and unscheduled treatment. But, this convenience comes at a price – at $500 a month for this software, it has to be something you are prepared to account for in your marketing budget.
---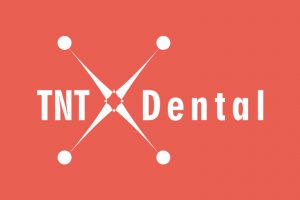 By incorporating any or all of these three tactics, even a practice with 165 new patients can improve its rate of return. Just think, if that practice can get only 40 patients to come back, they can get nearly $1 million in additional revenue for the practice!
If you think it's time to drill down and capitalize on those unscheduled patients and make your mark on increasing your rate of return (and revenue), but don't know where to start, give us a call at TNT Dental today! Our team is ready to take our expertise in assessing your strategies, helping you devise a plan and getting you on the road to more patients and better rates of return!
---
About The Author
Tim Kelley is one of the founders of TNT Dental, the #1 creator of custom websites and marketing strategies for dentists. Recognized as a leading expert in helping dental practices grow, Tim is passionate about harnessing the power of online marketing to attract and keep new patients. If there is anything Tim can do to help you, please do not hesitate to contact him directly at the office, (877) 317-4885, on his cell, (972) 989-9137, or via email at tim@tntdental.com. Of course, you can always visit www.TNTDental.com to learn more.