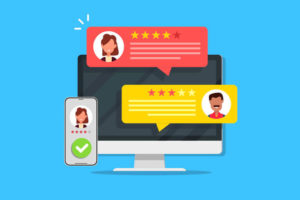 As you might remember from the "Why Your Online Reputation Matters" article, online reviews are key to converting website viewers into patients. When you can capitalize on your patients' positive experiences with your practice and take their testimonials to tell their story (all for a minimal cost!), it resonates with new and prospective patients.
So, naturally, you'd think the icing on the cake would be a slew of five-star reviews on your Google My Business or Facebook page, right? Not so fast, according to the latest findings in the Wall Street Journal. In their "How Consumers Really Use Online Reviews" article, they discovered some surprising facts on how readers interpret reviews and disseminate what's too good to be true.

---
How 4 Stars > 5 Stars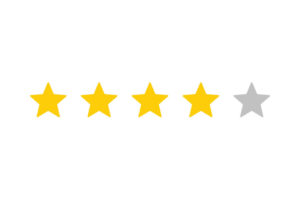 You'd be inclined to think if a product – or in your instance, a dental practice – has nothing but five-star reviews, people would be lining up to join the "club." But in a study by Boston University's Assistant Professor of Marketing, Daniella Kupor, she found that moderately rated four-star reviews deviating from the rest clicked with consumers more so than all glowing, five-star reviews.
Turns out, consumers want authenticity in their reviews. They want to know someone is shooting straight with them, even if it's a bit more tempered than the rest of the crowd noise. Kupor said, "We are more likely to be persuaded by reviews that deviate from the norm because these deviatory reviews are believed to be more thoughtful, and thus more accurate." These kinds of four-star reviews are typically more persuasive to the intended audience.
---
Getting a Boost from Mobile Reviews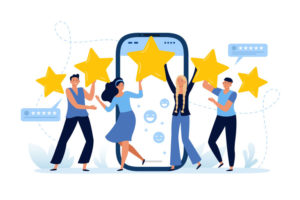 We're all used to reading reviews from our mobile devices, but do you think about how those reviews are written? Long gone are the days of sitting at your computer keyboard to write out a long-form review for a business or product. More and more users/patients are writing their reviews from their cellphones or tablets, and it's making an impact!
It's all in readers' ability to discern the effort taken into typing on a keyboard versus on a mobile device. According to a study by Professor Lauren Grewal at Dartmouth University, when reviews are designated as "via mobile," people give more credence to what is being said because it's typically seen as more thoughtful. "When things are seen as more effortful, they typically are seen as being higher quality, and in this case, it increased the perceived credibility of the review," says Prof. Grewal.
The bottom line for your practice – when you're asking your patients for reviews, encourage them to submit their reviews from a mobile device! It might help seal the deal for prospective patients down the road.
---
Building Trust in Mistakes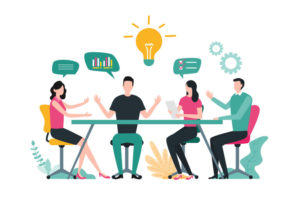 Think about the reviews you've read – are you more likely to be persuaded by the person who got it right from the get-go, or turned to this product or business to help resolve a previous issue from elsewhere? When someone admits they made a mistake, readers perceive that as a takeaway and lesson learned not to go down that road again.
So, if someone admits in your review they started out with a competitor who didn't quite get their treatment right and came to your practice to get it fixed, bump up those reviews – don't hide them! Those "mistakes" from others might sway the reader looking for their next dentist and convince them you can not only take care of them from the start but also solve any issues they might have along the way.
---
Turn a Negative into a Positive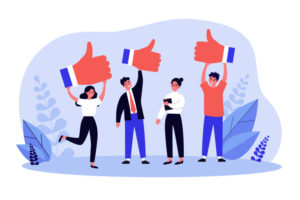 No business wants one-star reviews. But, if that happens, make sure to do your part and respond to the review personally. If you hide it, then prospective patients think you might have something else to hide. According to a study by Assistant Professor of Marketing Thomas Allard at Nanyang Technological University, "…people tend to have a positive response, especially when the reviews are followed by a very personalized response from the company."
And when you're responding, make sure to give your own name or that of your staff in your responses. That way, you humanize your practice, and readers don't see it as some faceless business.
---
Everyone Loves a Story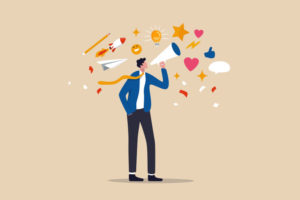 You could think the KISS technique – "keep it simple, stupid" – might make the most sense for a review. Readers get the information they need in the most concise way possible. But, in an analysis of over 190,000 consumer reviews, Assistant Professor of Narratology Tom van Laer found that telling a good story makes a review more compelling.
When a reader navigates a story within a review, they associate positive feelings towards that brand. Your takeaway – think of your patients' experience in terms of a story, with a "clear beginning, middle, and end," said van Laer. That way, when you ask your patients for a review, they might be more compelled to share their experience as a story.
So, in the world of online reviews, it's clear not all reviews are equal…and what you thought might work early on might not actually be the case. You know the key to success in recruiting new patients is through your existing ones, but just remember, embrace the nuance of reviews to help grow your patient base.
---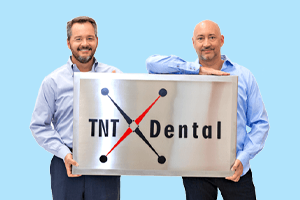 If you're looking for ways to engage your existing patients and help encourage them to write reviews for you, or if you need help in managing your current online reviews, give our experts at TNT Dental a call! We can help you decipher when that negative review needs to be highlighted and how you can help your reviewers tell a story.
---
About The Author
Tim Kelley is one of the founders of TNT Dental, the #1 creator of custom websites and marketing strategies for dentists. Recognized as a leading expert in helping dental practices grow, Tim is passionate about harnessing the power of online marketing to attract and keep new patients. If there is anything Tim can do to help you, please do not hesitate to contact him directly at the office, (877) 868-4932, on his cell, (972) 989-9137, or via email at tim@tntdental.com. Of course, you can always visit www.TNTDental.com to learn more.