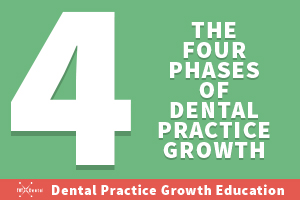 So, you're ready to grow your dental practice. You might think the key to success is increasing the number of new patients coming in your door…and you wouldn't be wrong, but that's only a piece of the success puzzle. If you remember from our "Are 165 New Dental Patients a Month Enough" blog article, we discussed the importance of the rate of return, which plays a part in The Four Phases of Dental Practice Growth. You see, there are several elements in play that get you to your overall goal of "Net New Patients™." Let's take a look at these phases and what it means to truly grow your practice.
---
The Four Phases of Dental Practice Growth

---
Lead Generation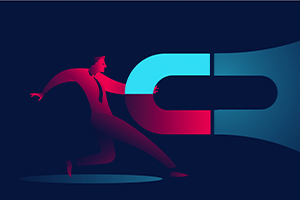 So many practices just focus on lead generation. In fact, most dental marketing companies can provide you leads for days, through referrals, paid marketing, and community efforts, which help you to contact patients and then get them in the door. But, growing practices focus on the number of patients they can keep — because after all, return business is what really matters, right?
Let's take a look at the importance of Net New Patients™, a term coined by TNT Dental to describe the number of new patients minus the lost patients, coupled with what can go wrong if you focus solely on lead generation. For example, one practice gained 50 new patients in a month, but over the course of the next six months, the attrition was 44 patients…fast forward to 18 months later from that initial month of 50 new patients, and with that attrition rate, all those new patients are gone!
Just think of all that money spent by that practice on offering new patient deals as part of a lead generation effort by their dental marketing company, only to lose those patients after 18 months. You have to think of what kind of patients you're attracting – a free offer doesn't always attract the right patients…and how much money did you have to spend on those free offers, only to have nothing to show for it a year and a half later. Now you might be wondering why 18 months is the golden number. Our rule of thumb is if you can keep a patient for 18 months and they're still active (meaning they are coming in 18 months after that first appointment), you can count them as good patients.
In order to achieve that, you have to be equally focused on the other three phases of dental practice growth: conversion, treatment acceptance, and relationship building; otherwise, your marketing strategy and practice won't grow. Why? Your new patients won't stay and you will have spent so much time courting new patients you've neglected your current ones.
---
Conversion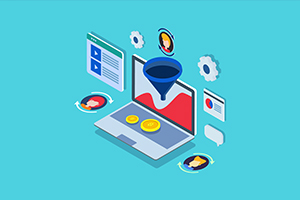 The thing most practices don't think about is how much success there is in converting website visitors and inquiring callers into patients. This is the secret sauce!
Now is the time to put your best "closer" on your phones and have them work their magic, to help convert patients and get them in the door. If you check out our "Give Your Staff World-Class Phone Skills" video on our TNT YouTube channel, you will see some of the top tips to engaging patients over the phone, including:
Building a personal connection with patients; make them feel at ease;
Find something in common with them;
Use their name;
Ask open-ended questions;
Discuss payment options;
And more!
Just think, the average practice converts one out of four leads, but by implementing some of these best practices, including improving their phone skills, the best practices can convert three out of four leads!
---
Dental Treatment Acceptance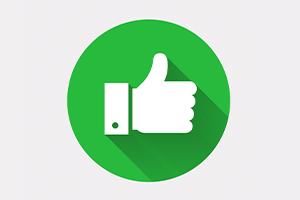 It's important once a patient comes in, you get them back into your office, whether that be for a preventive or comprehensive treatment plan. The last thing you want is for them to come in once and never return. According to Dental Intelligence, your goal should be to get 90% of your patients to come back. And if you follow the steps outlined in conversion and relationship building, you should be able to do that!
---
Relationship Building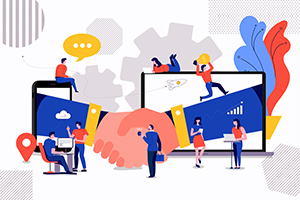 When you take the time to build a relationship with your patients, you create advocates for your practice, which turn into referrals. When that happens, growth happens…think of it as getting two patients for the price of one! If you remember from some of our previous articles, the lowest cost to getting new patients is through referrals. Let your best customers help share the word and generate good marketing for you.
Put this all together and you've built a path to success, which equals Net New Patients™. The best practices achieve this year after year, with attrition rates between 10 to 20% (don't worry, an attrition rate of 15 to 20% is normal). So, if a typical practice brings in about 30 new patients a month, that comes to about 360 new patients a year. If you put these tips into motion, you can achieve your goal of keeping 290 to 320 patients a year, all while saving money while you're at it. Now that's practice growth!
If you're ready to start achieving Net New Patients™, just give the team at TNT Dental a call today! Our experts can help you generate more leads, enhance your conversion rate, capitalize on your treatment acceptance and build those relationships!
---
About The Author
Tim Kelley is one of the founders of TNT Dental, the #1 creator of custom websites and marketing strategies for dentists. Recognized as a leading expert in helping dental practices grow, Tim is passionate about harnessing the power of online marketing to attract and keep new patients. If there is anything Tim can do to help you, please do not hesitate to contact him directly at the office, (877) 868-4932, on his cell, (972) 989-9137, or via email at tim@tntdental.com. Of course, you can always visit www.TNTDental.com to learn more.
No Comments »
No comments yet.
RSS feed for comments on this post.
Leave a comment
You must be logged in to post a comment.