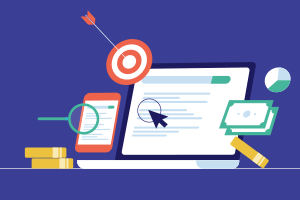 If you have been keeping up with our recent "Building Your Dental Practice's 2022 Marketing Plan" series — by now, you have learned the basics to creating a foundation for meeting next year's practice growth goals.
We've looked at How to Set Goals, Managing Attrition, How to Get New Dental Patients — and now, we are ready to dive into generating more leads for your dental practice.

---
The first 3 articles in our series covered the components no one else does when planning their marketing strategy. If you tackle those – goal-setting, managing attrition, and getting new dental patients – you will see such a boost!
You only need to work on this last element… the final focal point in our 4-part series… if you're already doing the other 3 items above successfully. Every other dentist thinks lead generation is the crux of their marketing plan; so, by adding in a focus on setting goals, managing attrition, and getting new dental patients, you'll set yourself apart!
---
Where do Leads Come From?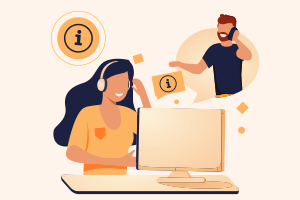 New dental patient leads can come in 4 forms:
1) Phone
2) Email
3) Online Scheduling
4) Chat
You have to make sure you're equipped to manage these effectively. As we've covered before, there are 5 things you must do to generate leads (listed in order of quality-of-patient at the lowest cost). It's important you use all 5 of these components to drive new leads to your dental practice.
---
1) Getting New Dental Patients
with
Referrals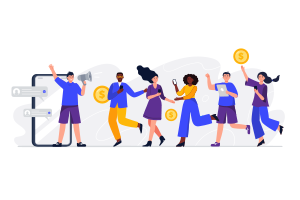 This is the cheapest and best way to generate new dental patients, as 50% of your new patients should come from referrals. These are the highest quality patients because someone who likes your practice refers them! Referrals are more likely to stay and will do so at no cost… so, capitalize on these! Just think, the average referral will only set you back $10-$20 a patient.
How to Get Referrals from Existing Dental Patients
Create a Great Patient Experience: From staff friendliness to technology to top-notch customer service – it is important to focus on the exact experience patients have when visiting your practice and custom-tailor it to be like no other office in town.
Stay In Front with Proactive Communication: Incorporate proactive communications (e.g. emails and texting) into your plan. Think of ways to give your patients a reason to refer!
Reward Your Best Patients: Consider running a contest and reward for referrals! Say you have a goal of getting 50 referrals… hold a contest with a $500 prize and every referral gets a chance to win! With a 1 in 50 chance, their odds are pretty good.
Partner with a Charity: Find a charity you want to support and make a donation for each referral. Not only does this tactic demonstrate your willingness to give back to the community, but it also gives you an easy way to ask for referrals. Plus, if you support a charity, they'll most likely support you, which can possibly help drive even more patients to the practice!
---
2) Getting New Dental Patients
from
Google Search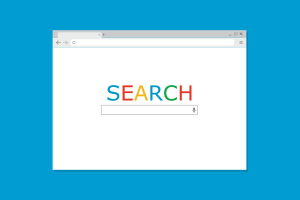 Between 15-20% of new dental patients come from a search on Google. While it's not as popular as referrals, Google search is still a valid way to get leads. To succeed in this area, work with a good Search Engine Optimization (SEO) company to 1) get your dental practice into the Map Pack listings toward the top of the search result page, and 2) get the practice to appear in the organic search results below the Map Pack.
Every 100 people looking for dentists online review those 2 areas of the search page, so making sure you're listed matters! The leads you'll get from this source will provide high-quality patients at a low cost; on average, you'll spend less than $100 per patient for your efforts in Google Search. Just think… if you're spending $700/month on SEO, you should get around 7 patients a month!
---
3) Getting New Dental Patients
by
Leveraging Community & Social Media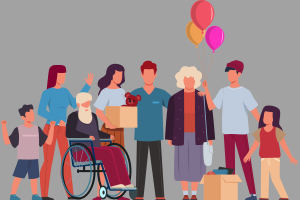 This is the most overlooked aspect of generating leads. Most dental practices don't take the time to do this, but they're missing out! When you get a dental patient from community workings and/or social media, they'll be a high-quality patient who's attained at a low cost. In addition to those perks, this mode allows you to get to know people – whether within a group (local schools, Kiwanis, etc.) or by joining together over a community activity.
Just remember, any activities you do in-person should be promoted on your practice's social media channels. The work done to generate new leads from community efforts accounts for 10-15% of a dental practice's new patient flow. The secret to success here is making sure you dedicate someone in your practice who has at least 3 to 5 hours a week to coordinate these important activities and create awareness of your community involvement via social media.
---
4) Getting New Dental Patients
with
Paid Advertising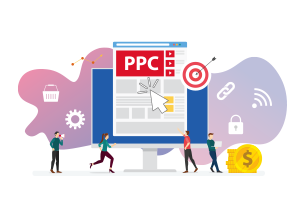 If you're not doing a good job with the first 3 areas listed, you'll end up here as the main tactic to get your leads. Patients you get from paid advertising are generally lower-quality at a higher cost per new patient. These individuals typically are looking for the best deal (so there's no loyalty), and they'll cost you more to get them!
Paid advertising includes your marketing efforts on online platforms such as Google, Facebook, and Display ads — alongside more traditional mediums like direct mail, TV/radio, and billboards. In reality, you should be getting 10-15% of patients through paid advertising.
If you're interested in adding this to your marketing plan, it's important you work with someone who has experience. Remember, this is not a "do-it-yourself" effort. That's a surefire way to spend a lot more money than you intend, with a significantly lower ROI.
While to some, paid advertising may appear to be the easiest way to generate leads, it shouldn't be the first on your list. Go ahead and add it into your marketing plan discussion for next year, but you must incorporate the first 3 items to make this multipronged approach successful.
---
5) Getting New Dental Patients
from
Dental Insurance & Membership Plans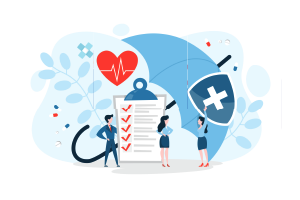 The final way to generate leads is through your dental insurance network and/or an in-house membership plan. When you consider 50% of patients have dental insurance, you have to think of ways to make that work for you.
---
Dental Patients With Dental Insurance

To attract those with dental insurance, start by looking at your current patients. Then, begin networking with local businesses and/or teachers, and offer them an incentive (maybe in the form of free services) to entice them to come in.
---
Dental Patients Without Dental Insurance

Patients without dental insurance are the most overlooked. When you consider 50% of the population has insurance, think of all the untapped potential awaiting for those without! This is your time to make a move and offer a membership plan for your practice. Membership plans provide patients the services they want with the loyalty they need.
In this structure, patients subscribe to a monthly fee without paying any premiums to an insurance company. It provides patients all the perks of dental insurance without the pesky premiums and hassling over claims. To start building your leads among this group, begin thinking of individuals without insurance: small business owners, retirees, Medicare patients, and gig workers. Start with small business owners currently in the practice who might not be able to carry dental insurance for their employees. When those small business owners join, they can offer this to their employees… and voilà – you have new dental patients. It's a multiplier effect!
---
Lead generation is easily the most sought-after marketing component for dentists. The 3 other efforts addressed in each article of this series are your must-haves — as in, you must be doing these to build a successful marketing strategy going forward for your dental practice. When you add in lead generation, it can enhance your marketing efforts and number of new patients… but just remember, it has to be a balanced approach.
If you're looking to improve lead generation or assess where you stand on any of the factors needed to build your marketing strategy, contact the team at TNT Dental. We are ready to help you determine what you need and how you can lay the groundwork now for a successful marketing plan in 2022!
---
About The Author
Tim Healy is one of the founders of TNT Dental, the #1 creator of custom websites and marketing strategies for dentists. Recognized as a leading expert in helping dental practices attract new patients, Tim has a true passion for teaching dentists the important "business stuff" they do not teach you in dental school. If there is anything Tim can do to help you, please do not hesitate to contact him directly at the office, (877) 868-4932, on his cell, (214) 680-1270, or via email at tim@tntdental.com. Of course, you can always visit www.TNTDental.com to learn more.