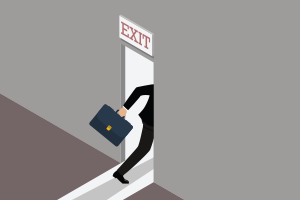 Most would say the key to growing your practice would be getting new dental patients, but there's more to it than just that. We work with a lot of dentists across the country, and the keyword you need to focus on and understand is attrition. You can't be bringing in new dental patients and then leave the backdoor open for those new patients (or even your existing patients) to leave!
The typical attrition rate for most dental practices ranges from 10% to 40%.  Considering an average practice has ~2,000 active patients — with a 10% attrition rate, they are set to lose ~200 patients a year (17 patients a month). Bump that up to the high end of the range at a 40% attrition rate, and you're talking about losing 800 patients a year (67 patients a month)!
According to dental consultant Dr. Bill Blatchford, the average practice should aim for a 20% attrition rate. It's realistic to lose only 30 to 35 patients a month and is something you should plan for.
---
The Economic Cost of Attrition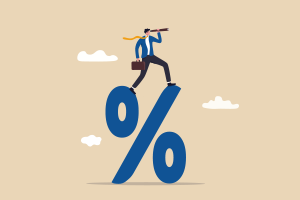 If you can improve your dental patient attrition from 40% to 20%, that is the equivalent of gaining 33 new patients a month! When you crunch those numbers, that is worth ~$3,300! If you don't close the backdoor, you are losing approximately $40K a year just from patients not returning. Don't forget, the price to get a new patient factors into this, too – if you remember from our previous articles, if you are able to get a new patient into your practice for about $100, you're doing a great job on the marketing front. Conversely, if you're spending more, that attrition rate ends up driving up the cost of each new patient!
---
Determining Your Attrition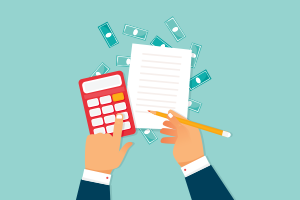 The fact is, most dental practices don't know their attrition number. If you fall into that category, check with your marketing company, or the team here at TNT Dental. We can help you determine that figure. Some companies even offer software to determine your attrition, including Dental Intel and Practice by Numbers.
---
Improving Your Attrition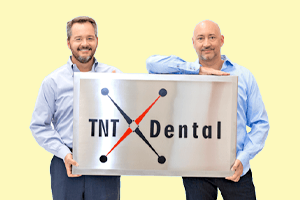 If you want to improve your practice numbers, you can always aim to get more new dental patients in OR you can focus on improving your attrition. For instance, in a 2,000 active patient practice, for healthy growth, you need to aim to get 5% more patients a year. This will take you to 2,100 patients in total. If you have average attrition, in order to grow your practice by 5%, you need to get 40 new patients a month (close to 500 patients a year)! Just remember, if you can't close that backdoor, that's nearly $40K walking out each year!
There is a lot of money left on the table if you're only focusing on bringing in new patients. It's important to make sure you're making the effort to retain those patients you are bringing in, as well as keep your existing, long-term patients. Letting them walk out the door will cost you dearly.
The first question to ask yourself is if your marketing strategy is accounting for your attrition rate. If it's not, and you find yourself depleting marketing dollars and efforts with no increase in overall patient numbers… give us a call at TNT Dental! Our marketing experts can help crunch your attrition rate and get you on the path to patient retention.
---
About The Author
Tim Healy is one of the founders of TNT Dental, the #1 creator of custom websites and marketing strategies for dentists. Recognized as a leading expert in helping dental practices attract new patients, Tim has a true passion for teaching dentists the important "business stuff" they do not teach you in dental school. If there is anything Tim can do to help you, please do not hesitate to contact him directly at the office, (877) 868-4932, on his cell, (214) 680-1270, or via email at tim@tntdental.com. Of course, you can always visit www.TNTDental.com to learn more.