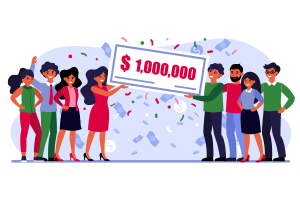 If you are a startup dental practice, you have a world of possibilities ahead of you, along with potential roadblocks. Startups are the new kids on the block, offering a fresh face for dental needs in the community. On the other hand, the uphill climb that comes with that includes addressing your three biggest challenges: how to get new patients, gain "big" practice accessibility, and manage costs.
As a new practice, your goal is to be successful, be aggressive in getting new dental patients, and hire the right people to work for your office. Traditionally, you had to sacrifice one of these factors in order to achieve success, but with new technologies and advancements, going forward, you can have it all!

---
Conversion Partners – A New Wave of Service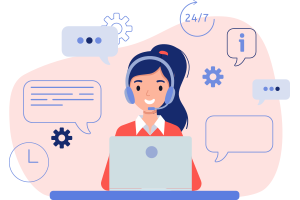 What if one service provided you with success in all three areas– no sacrifice included? With conversion partners, you could get 84 hours a week of phone service coverage/email service engagement/chat. And even better, you can do this on a per appointment basis! By having someone take care of your administrative phone coverage, your one front desk staffer can do what you need to get new patients, including getting out in the community, obtaining referrals, and taking care of existing patients.
These conversion partners are out there and designed specifically to help startups like yours get over the hump and become a viable dental option in your community!
---
What to Look For
If you choose to use the services of a conversion partner,
it's important you look for these capabilities in order to maximize your ROI…
---

7 a.m. to 7 p.m. — Seven Days a Week
These partners should answer phones/emails/chats for you from 7 a.m. to 7 p.m. seven days a week.
---

Schedule Your Patients
They understand your scheduling philosophy and can schedule your actual patients by using your software and having access to your patient listings.
---

By Appointment Fee
You only pay when you get appointments, which equals no overhead costs for you!
---
But, How Does This Work?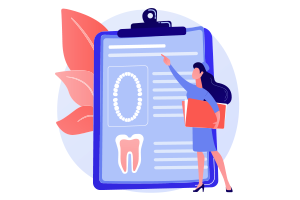 This all might sound a little too good to be true, but if executed correctly, it can be a lifesaver for your startup practice. This kind of service brings many advantages to the table, all designed to set you up for success!
Solid Dental Experience: These are people with dental office experience who understand the importance of scheduling patients, which increases your conversion rate
Access to Software: They have the technology to access your practice management software, allowing them to view and navigate your patients' information and help drive conversions
Integrated Phone System: They provide a call tree that routes new patients and existing patients to different lines, so they ensure they are taking care of your callers in a timely manner
Accountability Measures In Place: These partners have a built-in accountability and reporting system in place so you can listen to calls and see how their conversions are working. Bonus — if you don't like how they're handling a particular call or concern, you can provide feedback!
They Have the Time to Help: Remember this is all these people are doing. When you consider the average call time for new patient appointments is 12-15 minutes, it's hard to juggle that as a front desk staffer. These partners have the time to take these calls and schedule your patients; they're not having to juggle multiple jobs on top of this!
The average practice converts one out of four patients, but these call centers convert three out of four patients. In addition to helping bring you new patients, they can also schedule your existing patients for recurring appointments. They are creating your success each day!
---
Multi-Tasking Front Desk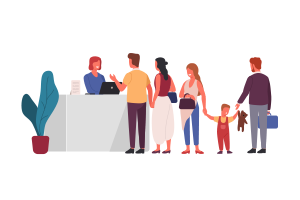 With the help of this conversion partner service, your front desk person can handle all the "boots on the ground" tasks for your practice they weren't able to help with before! On the days your office is open, they can focus 100% on providing an unmatched patient experience – one that will keep them coming back.
From meeting patients at the door, walking them to their cars, and talking to them, they can provide that quality experience that not only instills confidence in your practice but makes them excited to share their stories with others. And those referrals are the best way to get new patients in your door! As they work on cultivating those relationships, you can then start focusing on hiring the clinical staff you'll need as you build up your practice.
Then on the days your office isn't open, your front desk staff can get out in the community to share the news about your practice. All of this in-person marketing is at a fixed cost, too – you're paying your front desk staff for their help, and by taking advantage of those days you're not open, they can put their networking and relationship-building skills to the test to recruit patients to your practice. And when they're not community marketing, they can handle your practice's social media profiles, and continue their marketing efforts online!
---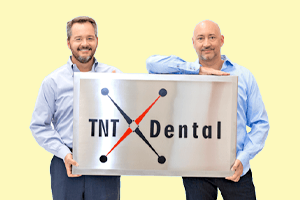 These call center/conversion partners are key to your success if you're a startup practice. They provide turnkey services for you, which means no training involved, no staff turnover, and no one calling in sick! You get the services you want without all the added costs. If it sounds too good to be true, you can get all the conversion partner benefits for about $17K a year (for a practice averaging 40 new patients a month), which is half of what you'd pay for a good front desk person – it pays for itself! And by empowering your front desk staff to do more for your practice, you ultimately get the value of three people for the price of 1/5 a person. And that's how you succeed among your competitors!
So, if you're starting your practice and unsure if you're ready to start working with a conversion partner, give us a call at TNT Dental today. Our experts can help answer your questions and connect you with the partner you need to begin your journey.
---
About The Author
Tim Healy is one of the founders of TNT Dental, the #1 creator of custom websites and marketing strategies for dentists. Recognized as a leading expert in helping dental practices attract new patients, Tim has a true passion for teaching dentists the important "business stuff" they do not teach you in dental school. If there is anything Tim can do to help you, please do not hesitate to contact him directly at the office, (877) 868-4932, on his cell, (214) 680-1270, or via email at tim@tntdental.com. Of course, you can always visit www.TNTDental.com to learn more.