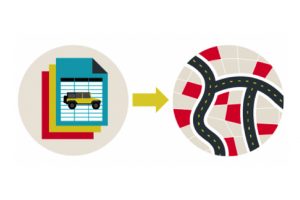 It's no secret the digital footprint of consumers and patients grows each day, especially as people are connected via their smartphones, watches, tablets, etc. But, many businesses, including dental practices, tend to stay in their comfort zone when it comes to marketing tactics, including direct mail to patients. As the consumer advances technologically, does a direct mailer stand a chance at making a difference, and if so, can some of that technology help it along?
---
Geofencing Complements Direct Mail
If you're a tried and true direct mail fan, you can still have room in your life for geofencing. Contrary to popular belief, according to DMA's 2018 Statistical Fact Book, direct mail response rates are on the rise. While geofencing is a new technology, if you're committed to direct mail, you can use geofencing to give your direct mail marketing efforts a boost.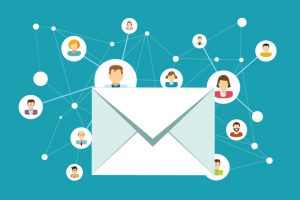 Remember, geofencing is one of the ways you can initiate display ads online. So, by employing this tactic, you can have the best of both worlds: marketing hitting your patients both in their mailbox and online!
With direct mail, your patients will still receive that postcard that they're still going to throw away, but by adding geofencing to your marketing efforts, you can still stay atop patients' minds.
As your patients move around town and cross that virtual border you've drawn, they'll still receive those display ads on their mobile device, tablet, etc. It's like a one-two punch of marketing outreach to your patients!
If you choose to add geofencing and display ads into your marketing efforts ALONG with your direct mail, remember these cost breakdowns:
Your impression cost with a display ad online runs less than $0.01 per impression. What a deal!
Compare that to direct mail, which costs $0.40 per impression
When you weigh the cost benefit, it's pretty easy to see that geofencing is more cost effective… but, if you still like your paper, it won't be a costly add on top of your direct mailers.
---
Geofencing Kills Direct Mail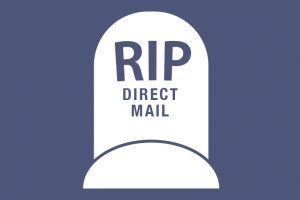 On one hand, you can justify how geofencing and direct mail can peacefully coexist, almost working together, to help you boost your marketing efforts. But, there's always a flipside… and in that world, geofencing can effectively kill direct mail.
As you know, geofencing wins this battle, just for its sheer ability to reach your patients through display ads on every device.
There are many ways you can draw your virtual border and broaden your range to your patients. You can target patients by the following:
Physical Address: Marketers can plug in a patient's home address. Say you have a patient who came in for services and never made it back in for treatment. You can then launch ads on that individual's device. The hope is that by seeing your ads, it might prompt that patient to reach out and schedule that treatment.
Movers: Your dental marketing firm can work hand-in-hand with data providers and gain access to thousands of new individuals who have moved into the area. From there, you can drill down your marketing to make sure you're hitting those new residents with display ads about your business. Inevitably, they'll be looking for a new dentist, so strike while the iron is hot and take advantage of their search!
Income: You can target individuals by income level. So, if you're a cosmetic dentistry practice, you know that in most cases that will appeal to certain level of income more so than others, so you can adjust your geofencing methods accordingly.
Internet Searches: This is almost the no-brainer. Your display ads will be online, so why wouldn't you target patients searching for keywords like "dentists near me," "dentists specializing in…" or "emergency dentists"? It's the low-hanging fruit you can grab and use to attract more patients to your practice!
Ad-Supported Video Apps: Today, 85% of U.S. households regularly watch programs on free, ad-supported streaming platforms like Hulu, Crackle, and Vudu. With geofencing, you can effectively reach the rapidly growing number of individuals who consume video content on their Rokus and smart TVs with microtargeted ads promoting your practice. Turn cord cutters into new patients with geofencing!
If you compare direct mail against geofencing, it's not hard to see which one is not only more cost effective, but reaches a larger population. You may not have to put direct mail out to pasture, but if you haven't started looking at geofencing and what it can do for you, now might be the time to add it into your marketing plans.
If you've been a diehard direct mail fan and are interested in how to add geofencing into your marketing strategy, the experts here at TNT Dental are ready to help you! Give us a call today and let us elevate your marketing plans into the 21st century!
---
About The Author
Tim Kelley is one of the founders of TNT Dental, the #1 creator of custom websites and marketing strategies for dentists. Recognized as a leading expert in helping dental practices grow, Tim is passionate about harnessing the power of online marketing to attract and keep new patients. If there is anything Tim can do to help you, please do not hesitate to contact him directly at the office, (877) 317-4885, on his cell, (972) 989-9137, or via email at tim@tntdental.com. Of course, you can always visit www.TNTDental.com to learn more.